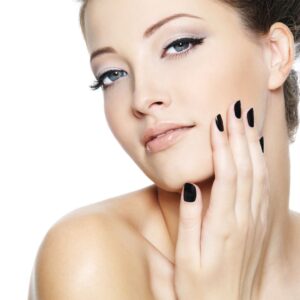 Sculptra and Juvederm Voluma are advanced dermal filler treatments to address facial volume loss. The treatment provider will inform the patient about the differences between the two fillers and enable them to make an appropriate choice.
Board certified plastic surgeon Dr. Gary Motykie provides facial fillers for cheek augmentation to patients in Beverly Hills, West Hollywood, Los Angeles, and surrounding locations.
Sculptra
Sculptra is a very effective soft tissue filler developed for facial lipoatrophy treatment. In 2004, the filler received FDA-approval, and it has since been used extensively for the treatment of volume in the cheeks. The main element of Sculptra filler gel is polylactic acid, which is a synthetic substance used in various surgical products.
Polylactic acid is similar to a natural derivative released by the muscles during exercise. The patient does not need any prior allergy tests for Sculptra treatment due to its synthetic base.
People who are unhappy about the depleted or sunken appearance of the cheeks, eyes, or temples or have thinning skin in these regions can receive dramatic improvements with Sculptra medical spa dermal filler.
Several studies to test the effectiveness of Sculptra indicate that the patient will experience as much as 40 percent enhancement in facial fullness with three to six treatment sessions of Sculptra dermal filler. Outcomes can last for up to two years. Sculptra's ability to enhance facial volume without surgery has led it to be known as the 'liquid facelift.'
Juvederm Voluma
Juvederm Voluma is an advanced dermal filler with a higher concentration of hyaluronic acid (HA), which is a naturally occurring compound in the human body. It helps hold the skin firmly together. Juvederm Voluma is meant to add fullness to depleted cheeks and develop a rounder, fuller face.
In addition, Juvederm Voluma also holds the distinction of being the only injectable dermal filler to be approved by the FDA specifically for the purpose of adding volume to the cheeks. The treatment helps develop chiseled facial contours and offers a subtle lift to the cheeks. Voluma outcomes can sustain for up to two years.
The filler gel comprises lidocaine, and this eliminates the need to use a local anesthetic separately. A skilled filler provider will directly administer the injections to the targeted sites of depleted volume. The gel will immediately offer support to the cheeks as well as develop a youthful curve and natural looking cheek contours within a few days.
The HA in Juvederm Voluma will enable the skin to feel tauter from within, and create firmness in the cheeks. Juvederm Voluma has enjoyed an overwhelmingly positive patient response due to its ability to develop longer-lasting and effective results.
Widely Accepted Filler Treatment
The FDA gave the nod to Juvederm Voluma for its ability to "temporarily correct age-related volume loss in the cheek area of adults over the age of 21." According to the results of extensive clinical studies, this treatment is highly effective, which led to it receiving FDA-approval.
This dermal filler treatment is approved in over 70 countries around the world. Skincare specialists recommend this injectable treatment in cases where the patient has experienced facial volume loss. As shown in various studies and surveys, the patient response has been quite positive for Juvederm Voluma.
Cosmetic surgeon Dr. Gary Motykie receives patients from Beverly Hills, West Hollywood, Los Angeles, and nearby areas for facial filler cheek enhancement.
Click here for Virtual Consultation
To see more services and treatments provided by Board Certified Plastic Surgeon, Dr. Motykie in Beverly Hills | Los Angeles | West Hollywood and his team please visit: