Decrease Wrinkles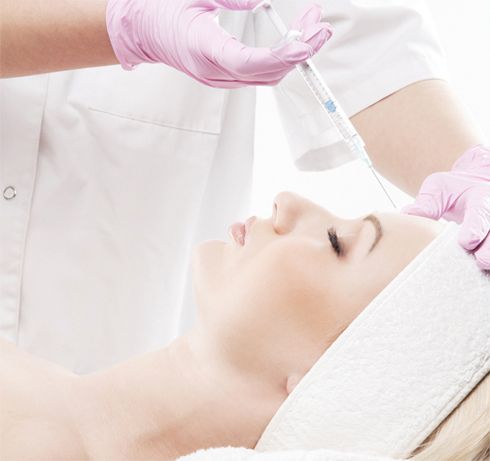 A large number of women and men are unhappy with fine lines and wrinkles because it makes them appear older than they actually are. Dermal filler injectables can be used for diminishing aging lines and restoring a youthful facial appearance.
Motykie Med Spa, led by board certified plastic surgeon Dr. Gary Motykie, provides dermal filler injections for softening facial creases and wrinkles to patients in Beverly Hills, West Hollywood, Los Angeles, and surrounding communities.
Types of Facial Fillers for Wrinkle Reduction
Calcium Hydroxylapatite
Brand name: Radiesse
Calcium hydroxylapatite is a naturally occurring mineral compound in the human body. This dermal filler is used for:
Nasolabial folds, frown lines, and marionette lines among other moderate to severe creases
Enhancing facial contours and fullness of the cheeks
Improving in facial areas with atrophy
Calcium hydroxylapatite used in Radiesse is biosynthetically produced. This means that no animal products are used. This reduces the risk of having an allergic reaction. You won't require skin testing as well. This dermal filler is known for producing natural results. It doesn't cause any lumps or migrate. Side effects and complications are rare as well. The dermal filler was earlier used in dentistry with a long safety record.
Hyaluronic Acid
Brand names: Captique, Esthélis, Hylaform, Juvederm, Perlane, Prevelle, Restylane
Hyaluronic acid injectables can be used for improving the contour of the skin and reducing depressions because of injury, scars and lines. You can use hyaluronic acid-based fillers for improving:
Cheek depressions
Acne scars
Crow's feet
Frown lines
Deep smile lines or nasolabial furrows
Redefining lip border
Marionette lines
Scars including acne, burns and the ones caused by wounds
Smoker's lines
Other types of facial scars
Worry lines running across the forehead
Hyaluronic acid is naturally found in the human body. There are high concentrations of this substance in soft connective tissues and the fluid that surrounds the eyes. HA is also present in skin tissue and joint and cartilage fluids.
This compound is extracted and reformulated to mimic the natural substance. It has become one of the more popular active ingredients in dermal fillers because of its safety and efficacy. Hyaluronic acid is also injected in the aching joints of patients suffering from arthritis. It provides extra cushioning and relieves pain.
Polylactic Acid
Brand name: Sculptra
Polylactic acid is a type of synthetic dermal filler. It is injected in the face and causes the body to produce collagen. This type of wrinkle reducing dermal filler injectable is usually known as a stimulator. Polylactic acid dermal fillers are known to work particularly well when used in the lower half of the face. It can be used for:
Filling the lines caused by laughing
Plumping thin lips
Treating nasolabial folds
Polylactic acid based dermal fillers are not the same as other wrinkle reducing fillers. They don't provide immediate results. Instead, they work to produce collagen in the body. Results usually appear gradually over a period of next few weeks or months depending on individual anatomy.
You would probably require three monthly treatments for achieving desired results. There is a re-stimulation of collagen production with each medical spa injectable treatment with Sculptra Aesthetic. Motykie Med Spa receives patients from Beverly Hills, West Hollywood, Los Angeles, and nearby areas for dermal fillers to soften facial creases and wrinkles.
Contact Beverly Hills Board Certified Plastic Surgeon Dr. Gary Motykie to Schedule a Consultation
Click Here for Virtual Consultation
Click Here to Schedule a In Office Consultation
To see more services and treatments provided by Board Certified Plastic Surgeon, Dr. Motykie in Beverly Hills | Los Angeles | West Hollywood, CA and his team please visit: