Beverly Hills Plastic Surgeon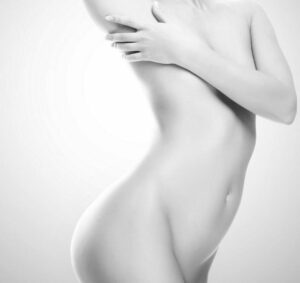 An individual can consider cosmetic surgery and non-surgical cosmetic procedures to enhance their physical appearance. In the past few decades, plastic surgery has become widely accessible as well as affordable due to the advancements in surgical technology.
Millions of people in the US today enjoy the advantages of such procedures annually. It is crucial that the patient choose the best plastic surgeon to ensure predictable and safe results. The surgeon should possess the necessary professional credentials, training, and acumen to undertake surgical procedures in a safe and effective manner.
Board certified plastic surgeon Dr. Gary Motykie provides breast surgery procedures to patients in Beverly Hills, West Hollywood, Los Angeles, and surrounding locations.
Dr. Motykie's Professional Credentials
The successful and cordial Dr. Gary Motykie, has the extensive training and experience to perform a wide range of plastic surgery procedures for the face, body, and breasts. He is renowned for his skill and expertise in handling complicated and intricate procedures such as a mommy makeover.
One can gauge his recognition and reputation in the area of plastic surgery from the fact that almost 50% of his practice comprises revisions surgery cases from elsewhere. These cases are usually significantly more complicated than the primary surgery. Dr. Motykie himself has a proven track record of 'doing it right the first time' even in very complex procedures.
Dr. Motykie is a RealSelf Top Doctor as well as a member of the renowned American Society of Plastic Surgeons. The New York Times, LA Times and Wall Street Journal have featured him, and he has appeared as a surgeon on various TV shows.
Customization
A majority of cosmetic surgery procedures are customizable. Dr. Motykie will cautiously assess the unique anatomy of the patient and their individual aesthetic goals to develop a personalized surgical plan.
He focuses on creating highly desirable cosmetic outcomes in an integrative and holistic way. Dr. Motykie uses common incision wherever possible during the procedure.
His objective is to minimize the number and size of the incisions, place incisions in hidden locations to minimize any scarring, and decrease the downtime, discomfort, and risks of complications for the patient. Sometimes he may recommend the patient to undergo a non-surgical cosmetic procedure which could potentially reduce the invasiveness of the procedure.
Why Choose an ABPS Board Certified Surgeon?
The judicious Dr. Motykie is board certified in plastic surgery from the American Board of Plastic Surgery (ABPS). This is the only board recognized by the American Board of Medical Specialties. The board employs a stringent selection process to award certification.
In choosing a board-certified plastic surgeon, the patient is assured that the surgeon has received at least two years of exclusive plastic surgery training. Furthermore, ABPS board-certified cosmetic surgeons usually invest in best practices and high-quality standards while following the latest safety protocols.
Board certified surgeons also stay updated with new surgical techniques and technologies to offer patients aesthetically pleasing and safe results.
The accomplished plastic surgeon Dr. Gary Motykie receives patients from Beverly Hills, West Hollywood, Los Angeles, and other towns and cities in this part of the southwest for breast surgery.
Click here for Virtual Consultation
To see more services and treatments provided by Board Certified Plastic Surgeon, Dr. Motykie in Beverly Hills | Los Angeles | West Hollywood and his team please visit: