Thigh Lift Surgery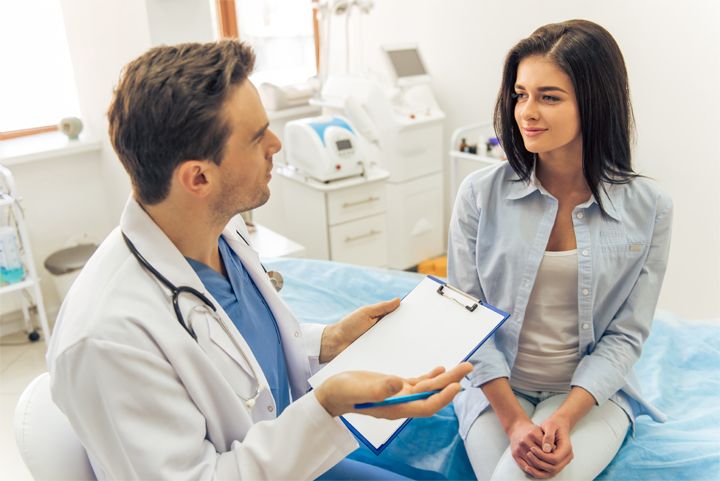 A thigh lift cosmetic surgery is a personalized procedure that will be tailored to suit your unique anatomical and personal aesthetic needs. The success of this surgery will greatly depend on the skill and experience of your surgeon as well as your diligence and commitment to follow their advice pre- and post-surgery.
The surgeon's website, patient reviews and third party ratings online can provide you some idea about their expertise in procedures such as thigh lift. However, asking direct questions to your surgeon during the initial consultation is the best way to gain more confidence about their authoritative skills, knowledge, and personality.
Board certified plastic surgeon Dr. Gary Motykie provides thigh lift surgery to patients in Beverly Hills, West Hollywood, and Los Angeles, and surrounding locations.
Suggested Questions for Your Initial Consultation
Do you have a board certification in plastic surgery, and if yes, which board has certified you? Plastic surgeons who are certified by the American Board of Plastic Surgery (ABPS) are usually the highest credentialed surgeons in this field.
For how many years you have been performing cosmetic, plastic, and reconstructive surgery procedures? Established surgeons generally have years or decades of experience and may have performed several lower body contouring surgeries.
Are you a member of any cosmetic or plastic surgery associations or professional organizations? These memberships usually call for a strong professional reputation and a commitment to high standards of care in the field.
Which thigh lift cosmetic surgery technique would you recommend for me? A thigh lift may be performed in the inner thighs (medial thigh lift) or outer thighs (lateral thigh lift). Thigh liposuction may also be involved in some cases. Your surgeon should have the patience and knowledge to give you all options.
Do you think I am a fit candidate for thigh lift surgery? It's critical to understand whether a thigh lift or another lower body lift surgery or a combination of procedures is more ideally suited for you. This issue must be assessed in thorough detail.
Are there any risks and complications associated with a thigh lift that I should know of? This question will help you make a sagacious choice after considering both the potential benefits and downside risks of this plastic surgery.
If my thigh lift results do not turn out as expected, would you be able to address my concerns? You should be aware if your surgeon has a clear policy in place for situations when a corrective procedure or revision surgery may be required.
Where will you perform my thigh lift surgery? You should know whether your surgeon has operating privileges at a local hospital or an accredited surgery center. Discuss the pros and cons of each option that may be available to you.
How much will a thigh lift cosmetic surgery cost me at your practice? Your surgeon or their staff should be upfront about informing you about the services that may or may not be covered in the price they quote you for a thigh lift.
Cosmetic surgeon Dr. Gary Motykie receives patients from Beverly Hills, West Hollywood, and Los Angeles, and nearby areas for thigh lift surgery.
Contact Beverly Hills Board Certified Plastic Surgeon Dr. Gary Motykie to Schedule a Consultation
Click Here for Virtual Consultation
Click Here to Schedule a In Office Consultation
To see more services and treatments provided by Board Certified Plastic Surgeon, Dr. Motykie in Beverly Hills | Los Angeles | West Hollywood, CA and his team please visit: