Thigh Lift Consultation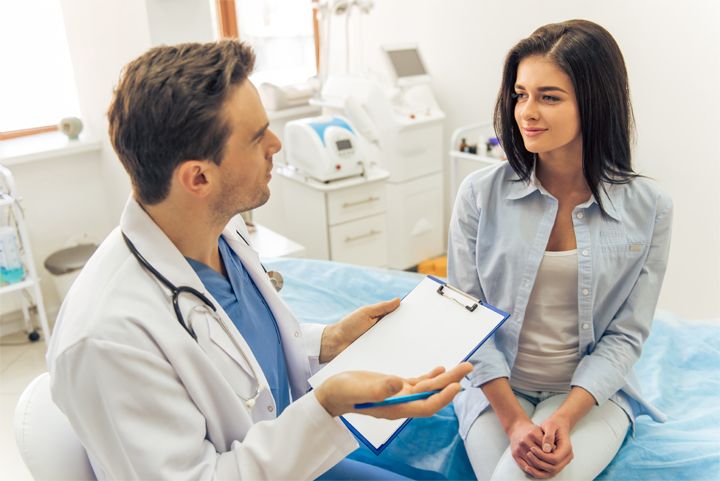 The pre-surgery consultation process is the most crucial starting point that will set the tone for your safe and successful thigh lift cosmetic surgery. Your surgeon will closely engage with you during the consultation. You should be prepared to participate proactively in order to make this appointment most productive for your own benefit.
The inputs you provide to your surgeon about your health history and your cosmetic goals will help them create the most appropriate custom surgery plan for your thigh lift. Board certified plastic surgeon Dr. Gary Motykie provides thigh lift surgery to patients in Beverly Hills, West Hollywood, and Los Angeles, and surrounding communities.
Preparing for Your Consultation
At the initial consultation, your surgeon will determine whether you are suitable candidate for thigh lift plastic surgery. They will also explain to you how it can help meet your personal cosmetic goals so that you can make an informed decision. To prepare for this consultation, you should take the following steps:
Request your primary care physician, specialists, and hospital to send your medical records directly to your surgeon's office to save time during the consultation.
Collect a few photographs of your own earlier self or of others to show to your surgeon how you would like your lower body appearance to be.
If you are working, you should discuss your plans with your employer so that you have a fair idea when to schedule your surgery and have time off for a stress-free post-op recovery.
Make a note of all the prescription and non-prescription medications, herbal supplements, and vitamins you may be currently taking.
List down all the questions that you wish to ask your cosmetic surgeon during your initial thigh lift plastic surgery appointment.
During Your Thigh Lift Consultation
Be prepared to provide all relevant information transparently to your surgeon during the initial consultation for your own good. At this consultation, your plastic surgeon will:
Discuss the pros and cons of thigh lift cosmetic surgery, how the procedure is performed, what kind of results are possible, and how much time it will take to recover after the surgery.
Go over your medical history and conduct a physical exam to determine your candidacy for a thigh lift. If necessary, the surgeon may order a few medical tests as well.
Encourage you to share your personal aesthetic goals so that they can recommend the appropriate thigh lift plastic surgery technique and create a custom surgery plan for you.
Share thigh lift before and after images as well as testimonials of other patients, if necessary, to help you form realistic expectations and make an informed decision about your surgery.
Address all your questions, doubts, and concerns in accurate details so that you can feel more confident and go ahead with your thigh lift knowing all the benefits, risks, and limitations.
Discuss the costs, insurance, and financing aspects of the procedure to help you decide whether an elective thigh lift surgery fits within your budget.
You may also request the surgeon's staff to give you a brief office tour so that you can familiarize yourself with their practice. Cosmetic surgeon Dr. Gary Motykie receives patients from Beverly Hills, West Hollywood, and Los Angeles, and nearby areas for thigh lift surgery.
Contact Beverly Hills Board Certified Plastic Surgeon Dr. Gary Motykie to Schedule a Consultation
Click Here for Virtual Consultation
Click Here to Schedule a In Office Consultation
To see more services and treatments provided by Board Certified Plastic Surgeon, Dr. Motykie in Beverly Hills | Los Angeles | West Hollywood, CA and his team please visit: