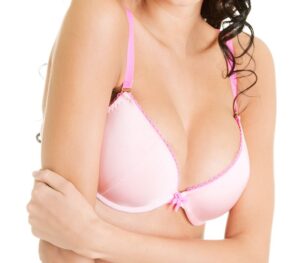 Breast reduction plastic surgery procedure is designed to remove excess breast tissue to improve the size and proportion of oversized and pendulous breasts. The patient should have a clear understanding of the procedure in order to make a well-considered choice.
She should clarify all their doubts and concerns with the surgeon, and go ahead with the procedure only once she is fully satisfied.
The patient will be required to fill up the consent forms declaring that she has fully understood the potential risks associated with the procedure, and accept those risks. Therefore, she should carefully deliberate over her decision to choose breast reduction. Hardworking and cordial cosmetic surgeon Dr. Gary Motykie provides breast reduction to patients in Beverly Hills, West Hollywood, Los Angeles, and surrounding communities across the landscape.
Surgeon's Expertise
Breast reduction surgery should ideally be performed by a board certified plastic surgeon with adequate experience in breast procedures. The patient should ask questions about the surgeon's background to know about their professional credentials.
Do you have a board certification in plastic surgery, and if yes, from which board?

How many years of training and experience to perform

plastic surgery

procedures?

Have you previously performed breast surgery procedures?

What is your success rate with respect to surgical procedures?

Would you recommend general anesthesia or local anesthesia with sedation for my surgery?
Patients and Staff
Can I have access to a few breast reduction 'before and after' images to understand the expected results?

Do you have testimonials from previous patients who may have shared their experience at your practice?

Can I speak to one of your staff members to know more about your practice, or have a brief office tour?
Procedure
How long will it take inside the operating room to perform my breast reduction surgery?

Do I make a good candidate for breast reduction, and will I need an additional procedure such as breast lift?

Can you provide me with some images or a video of the actual surgery being performed?

Will you perform breast reduction as an outpatient procedure or will it require an overnight stay?

Would you recommend a hospital, a surgery center or a private surgery suite to perform my procedure?
Potential Risks
What are the potential risks and complications involved in breast reduction surgery?

Are there any steps I can take to reduce the risks?

Will I have to re-schedule my existing medications or herbal supplements?

Should I acquire an insurance policy against potential risks and complications during surgery?
Recovery
How much downtime may be involved after the breast reduction surgery?

Will I go through a prolonged period of discomfort and immobility?

Will I be able to breastfeed in the future after breast reduction?
A dedicated and sagacious surgeon will take the time to answer every question of the patient in adequate detail and provide accurate facts. Successful and perceptive cosmetic surgeon Dr. Motykie receives patients from Beverly Hills, West Hollywood, Los Angeles, and towns and suburbs in this part of the southwest for breast reduction and various other procedures for the breast, body, and face.
Click here for Virtual Consultation
To see more services and treatments provided by Plastic Surgeon, Dr. Motykie in Beverly Hills | Los Angeles and his team please visit: