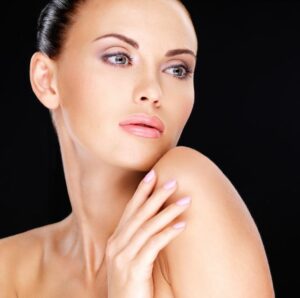 Revitalize facial features and accentuate certain aspects with the help of cosmetic. When looking for the best facial plastic surgeon in Beverly Hills, Los Angeles, make certain you approach a specialist facial cosmetic surgeon.
Facial plastic surgeons possess expert skills to remedy and improve facial aesthetics through procedures such as rhinoplasty (nose surgery), forehead lift, mentoplasty (chin surgery), and face lift, to name a few. Ensure the cosmetic surgeon you contact in Beverly Hills is proficient and skilled in the many procedures related to facial plastic surgery.
A plastic surgeon well-versed in advanced techniques related to facial cosmetic surgery would be recommended choice when seeking reconstructive plastic surgery. Board certified Dr. Gary Motykie specializes in facial plastic surgery in Beverly Hills, Los Angeles, enables patient to achieve maximum aesthetic facial rejuvenation through procedures mentioned below.
Facelift surgery
Facelift surgery has improved dramatically over the years. More natural and long lasting results are delivered through complex deep plane lift procedures. Current innovations in approach and technique have significantly reduced tension applied to skin once lifted. Incisions now made during surgery are covertly placed inside the ear canal, making them invisible to the naked eye. In some cases neck liposuction is carried out to appropriately balance appearance of taut face and under-treated neck. Excess skin is discarded or artistically repositioned to deliver top class results in a renewed, revitalized and more youthful face.
Facial implant surgery
Designed to augment and rejuvenate the face, facial implants add definition, restore shape, and proportionately restructure facial features. State of the art facial plastic surgery in facial implants redefines areas like the jaw, cheek, chin, and nose, as well. During facial implant surgery your experienced Beverly Hills plastic surgeon makes an incision near the site the implant is to be inserted, if in the chin or cheeks the incision is made inside the mouth to avoid noticeable scarring.
Facial fat transfer
A non-invasive sophisticated method by which fat in the face is reduced and most cases permanently eliminated to enhance and define lost natural contours. Alternatively known as facial fat injections, this innovative procedure provides patients with an overall natural look that defies age by delivering a lasting sculpted and profuse result.
Facial reconstructive surgery
Performed on patients with facial defects in skin affected by disease, injury, or prior surgery, facial reconstructive surgery improves overall visual appeal by accentuating certain facial features and structures. Cosmetic facial reconstructive surgery will deliver a more youthful, better shaped, taut, and renewed appearance. Procedures to correct wrinkles and various common procedures like eye and brow lift, fall under parameters of facial reconstructive surgery.
Get in touch with board certified expert plastic surgeon Dr. Motykie with a specialty in facial plastic surgery in Los Angeles. Restore and revitalize youth lost with time through cosmetic surgery. Evade prominent signs of age in wrinkles and excess skin and fat, as well as facial lines. Make Dr. Motykie, your premium facial plastic surgeon in Beverly Hills, West Hollywood, and Los Angeles.
To see more services and treatments provided by Plastic Surgeon, Dr. Motykie in Beverly Hills | Los Angeles and his team please visit: