Calf Augmentation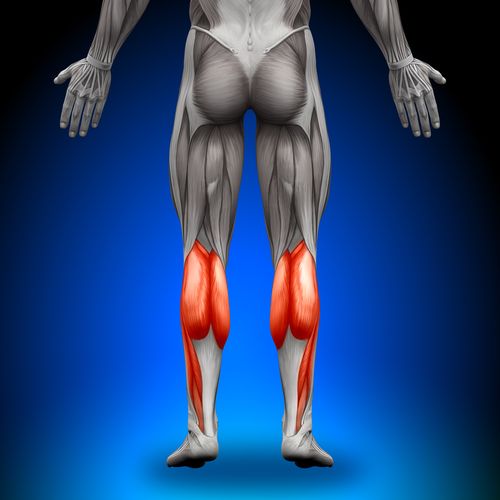 Many people work hard on their calf muscles in the gym for a desirable and proportionate figure. However, it is easy for frustration to set in when they are unable to attain the results they want. Calf muscles are difficult to develop, which is why calf augmentation is a highly sought-after procedure.
Lower leg implants can give you the calves you always dreamed of. Board certified plastic surgeon Dr. Gary Motykie provides calf augmentation surgery to patients in Beverly Hills, West Hollywood, Los Angeles, and surrounding communities.
Calf Implant Procedure
Calf enhancement cosmetic surgery involves surgically inserting synthetic implants. These implants are made of silicon and provide a natural looking fullness. Calf implants can provide a well-sculpted and toned looking shape in the absence of defined muscles. Your calves will also appear larger in size.
Calf implants allow for lower leg contours to appear naturally defined. Body builders generally seek calf augmentation surgeries for making their legs look more muscular and larger. In addition, people looking to correct an imbalance or a physical deformity can also benefit from calf augmentation.
Calf augmentation surgery helps in enhancing confidence by providing accentuated lower body appearance. Your cosmetic surgeon will walk you through a wide range of calf implants in varying shapes and sizes. Muscular legs can go a long way in dramatically improving your body image.
Understanding the Surgical Procedure
Generally, a minor incision is made behind the knee to insert the calf implant in this type of surgery. Your surgeon will make sure the implant is positioned securely within the calf muscle. They will first carve a pocket to make space for the implant. Your surgeon may recommend getting a second implant depending on your personal cosmetic goals and surgical plan for adding more substance to your lower legs.
The surgeon will use dissolvable or removable surgical sutures for closing the incision after placing the implant. There will be a natural scar tissue formation around the implant which will ensure the implant stays in place for years.
Advantages of Calf Augmentation Surgery
Your lower legs will have a more desirable and natural appearance. This is one of the major benefits of calf implant plastic surgery. The surgery helps people get more sculpted, defined, and symmetrical calves.
Benefits of calf augmentation include:
Shapely and toned lower legs
Enhanced body symmetry and proportion
Improved confidence to wear swimwear and short clothes
Calf implants can significantly alter the body shape of people with lifelong conditions, like spina bifida or other natural distortions of the lower legs. There are several different types of mobility, athletic, and basic motor abilities which can be improved with the help of lower leg implant surgery. Success rate of calf augmentation cosmetic surgery is high with a fairly safe and quick post-op recovery.
You will attain a stronger, more balanced, and attractive lower body after getting the surgery. This will help in improving your self-confidence as well. Cosmetic surgeon Dr. Gary Motykie receives patients from Beverly Hills, West Hollywood, Los Angeles, and nearby areas for calf augmentation surgery.
Contact Beverly Hills Board Certified Plastic Surgeon Dr. Gary Motykie to Schedule a Consultation
Click Here for Virtual Consultation
Click Here to Schedule a In Office Consultation
To see more services and treatments provided by Board Certified Plastic Surgeon, Dr. Motykie in Beverly Hills | Los Angeles | West Hollywood, CA and his team please visit: