Calf Augmentation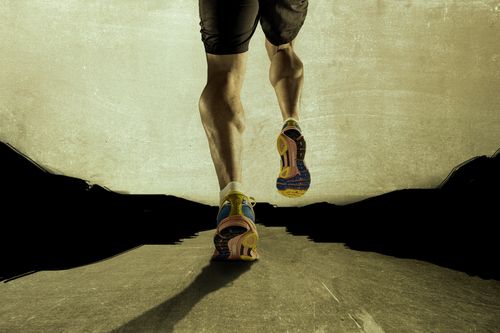 Calf implant surgery is a form of less invasive procedure that helps in enhancing the stability, appearance and strength of lower legs. Your legs would appear more muscular and toned after the procedure. The surgeon will insert silicone implants to better sculpt your legs. However, your cosmetic surgeon will help you understand the various aspects of the surgery before finalizing the procedure.
Your cosmetic surgeon may show you before and after images of the procedure and its effects on previous patients as well. This is to help you attain a better understanding of how the procedure works and what you can expect from it. Feel free to ask questions related to these pictures at the time of your initial consultation.
Board certified plastic surgeon Dr. Gary Motykie provides calf augmentation surgery to patients in Beverly Hills, West Hollywood, Los Angeles, and surrounding communities.
Visual Evidence Helps Strengthen Confidence
Experienced cosmetic surgeons use visual evidence during the pre-op discussion. This is usually in the form of before and after pictures of previous patients. New patients can understand the procedure in a better way and attain a deeper perspective. Before and after images also help in ensuring greater transparency between the patient and the cosmetic surgeon.
Now images for this exact surgery are not on the website now. This does not mean calf augmentation photos cannot be uploaded on the site in their own category at any time. But for now, during the mandatory consultation, you will have to ask to see photos such as this because they are not on the website currently.
Before and after pictures help patients understand how the lower leg implants surgery will work for them. Patients tend to attain greater confidence in a surgeon and their abilities when faced with visual proof. Additionally, prospective patients can get convinced better by looking at the changes in the lower limbs of past patients. They feel that if a procedure worked on somebody else, it will work on them as well.
Lower leg implants 'before and after' photos help in building a sense of reassurance and security as well. Patients can feel more confident and trust their cosmetic surgeon completely.
Pictures Speak Beyond Words
Images are worth more than words. They can help portray the true meaning behind words or an idea. Your surgeon can better explain the procedure and its results by showing you images. Sometimes, verbal cues are open to translation and interpretation. You may also find the idea of a stronger or sculpted calf incredulous.
However, you may trust better after looking at before and after images of other patients. Medical procedures can be complicated to understand and barriers to language do not make things easier. Visual cues can help you get a better grasp of the procedure. However, it's vital the surgeon doesn't photoshop or use fake images which Dr. Motykie does not do nor would ever do.
Publishing on Social Media Platform
People cannot resist the pull of social media. Its inbred into our minds and life. This is why it is important to post before and after images on social media platforms, such as YouTube, Facebook, and Pinterest. Plastic surgeons can always capitalize on this and promote their procedures.
Dr. Motykie's success is based on many facets but one of them is transparency. He does not want anyone signing up for a surgery unless they know what they are signing up for and this is why digital imagery is so critical.
Pertaining to social media, this helps prospective patients attain information about calf augmentation surgeries even before consulting with a surgeon. Images published on social media profiles help in building awareness. Cosmetic surgeon Dr. Gary Motykie receives patients from Beverly Hills, West Hollywood, Los Angeles, and nearby areas for calf augmentation surgery.
Contact Beverly Hills Board Certified Plastic Surgeon Dr. Gary Motykie to Schedule a Consultation
Click Here for Virtual Consultation
Click Here to Schedule a In Office Consultation
To see more services and treatments provided by Board Certified Plastic Surgeon, Dr. Motykie in Beverly Hills | Los Angeles | West Hollywood, CA and his team please visit: