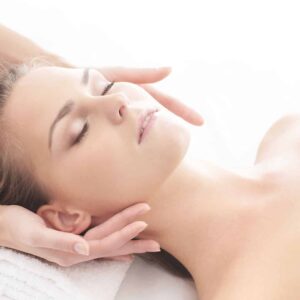 Any surgery procedure involves a certain degree of risk. However, in the case of brow lift cosmetic surgery, these risks are very low.
Still, it is important for the patient to discuss their health history and personal aesthetic goals prior to proceeding with a brow lift. At the time of the pre-operative consultation, the surgeon will inform them about the potential risks and advantages of the procedure.
It will be necessary for the patient to sign consent forms stating that they comprehend the risks and are willing to proceed with the surgery. For this reason, it is prudent for the patient to have an in-depth consultation and understand the associated risks prior to making a final choice.
Board certified plastic surgeon Dr. Gary Motykie provides brow lift to patients in Beverly Hills, West Hollywood, Los Angeles, and surrounding locations.
List of Potential Risks
In rare cases, a forehead lift may potentially cause the below mentioned post-op complications:
Poor response to anesthesia

Bacterial infection

Unwanted scarring

Hair loss in the incision area

Rigid brows or forehead muscles

Nerve damage (permanent or temporary)

Deep vein thrombosis

Skin loss

Brow or facial asymmetry

Numbness or other skin sensation changes

Delayed wound healing

Elevated, higher hairline

Eye dryness or irritation

Eyelid issues

Uneven skin contour

Skin discoloration

Hair loss at the eyelashes

Noticeable or irritated sutures

Dissatisfaction with the cosmetic results

Need for revision surgery
Side Effects
Brow lift plastic surgery is likely to cause a few side effects that usually resolve within a few days. The typical post-operative side effects of this procedure are as follows:
Inflammation

Tingling Bruising

Itching

Numbness

Pain or general discomfort

Tiredness
Mild inflammation may remain for a few weeks but usually necessitates no special treatment. In the initial 48 hours after the surgery, patients should use ice therapy to minimize the inflammation.
Risk Minimization
Prior to receiving forehead lift surgery, the patient will have a meeting with a qualified plastic surgeon to determine their candidacy as well as which brow lift technique is appropriate for them. Ideally, patients should work with a board certified plastic surgeon for brow lift plastic surgery.
Board certified surgeons usually adopt advanced surgical techniques, follow the best medical practices and top-notch standards, pursue ongoing education, and follow the latest safety protocols. On their part, the patient should follow the surgeon's pre- and post-op guidelines in a dedicated manner to minimize their risk of complications.
In case the patient smokes, they should be especially careful to avoid smoking for a few weeks before and after the procedure as instructed by the surgeon. Patients with a history of elevated scars or blood clotting should also inform the surgeon about these issues.
Cosmetic surgeon Dr. Gary Motykie receives patients from Beverly Hills, West Hollywood, Los Angeles, and nearby areas for forehead lift surgery.
Click here for Virtual Consultation
To see more services and treatments provided by Board Certified Plastic Surgeon, Dr. Motykie in Beverly Hills | Los Angeles | West Hollywood and his team please visit: