Breast
Lift Surgery
With
Implants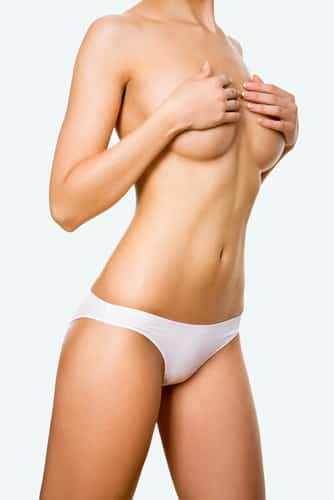 When you want to add volume to your breasts, but your breast skin is too saggy or loose, you may not benefit from breast implants cosmetic surgery alone. Similarly, if you are looking for a firmer and perkier breast appearance, but the loss of breast volume is significant, you may achieve a natural and attractive look of the breasts.
In these situations, your surgeon may advise you to choose breast lift with implants cosmetic surgery. Board certified plastic surgeon Dr. Gary Motykie provides breast augmentation with lift to patients in Beverly Hills, West Hollywood, Los Angeles, and surrounding locations.
A Combined Surgery Overcomes the Limitations
At a basic level, a breast implant surgery will only enhance the size of your breasts. Therefore, if you are seeking fuller breasts but also want to make them appear firmer and more youthful, breast augmentation will be an inadequate procedure.
Breast lift or mastopexy, on the other hand, is only designed to reduce the excess breast skin, tighten the breast tissue, and elevate the nipple and areola complex to a more youthful level. Breast lift will not increase the size of your breasts.
Breast augmentation with lift is the only plastic surgery procedure that will work well when you need both fuller and firmer breasts to achieve a youthful overall breast appearance.
Procedure
Breast lift with implants is often a more complex plastic surgery, which should preferably be performed only by an experienced, board certified plastic surgeon. The procedure will be performed at an accredited surgery center that is equipped for these procedures.
At first, you will be placed under general anesthesia so that you do not feel anything during your surgery and have no recollection of the procedure when you wake up. A qualified anesthesiologist or a registered anesthetist nurse will perform the anesthesia.
Following anesthesia, your surgeon will create the incisions in discreet, pre-planned locations as per the customized surgery plan. In cases where the incision is placed around the areola borders, a second vertical incision will be placed from the lower part of the areola to the base of the breast.
Through the incisions, the surgeon will place the breast implants under or over the pectoral muscle as per plan. They will then use the same incisions to remove loose breast skin and tighten the breast tissue in order to firm up your breasts and provide them a gentle lift.
In most cases, when breast implants and breast lift are performed together, it will be necessary to reposition the nipples and areolas to a new, raised level to create a natural appearance. It may take anywhere from 90 to 150 minutes to complete this entire procedure.
Additional Procedures
Sometimes breast lift with implants may be performed as part of a mommy makeover surgery. Even otherwise, you may choose additional body contouring procedures such as liposuction, tummy tuck, or butt lift to create an even looking and natural overall appearance.
Cosmetic surgeon Dr. Gary Motykie receives patients from Beverly Hills, West Hollywood, Los Angeles, and nearby areas for breast lift with implants surgery.
Click here for Virtual Consultation
To see more services and treatments provided by Board Certified Plastic Surgeon, Dr. Motykie in Beverly Hills | Los Angeles | West Hollywood and his team please visit: