Patients often experience difficulties in identifying the appropriate cosmetic surgery expert for their needs.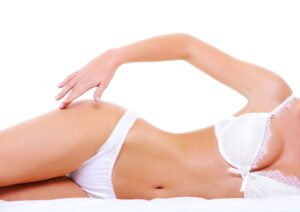 Many types of doctors, including primary care physicians, podiatrists, dermatologists and gynecologists may be offering plastic surgery procedures after taking brief weekend courses.
These medical professionals begin performing surgeries on people, and at times, things may even work out well. They may be able to successfully perform such surgeries the first few times without any complications, but at some point a catastrophic consequence may occur.
An incorrect procedure may lead to a severe infection, scarring, disfigurement, or medical complications. The problems that arise could require costly revision procedures.
Therefore, it is vital to choose the right surgeon for any aesthetic or reconstructive surgical procedure. Board certified plastic surgeon Dr. Gary Motykie provides various procedures for the breast, body and face to patients in Beverly Hills, West Hollywood, Los Angeles, and surrounding locations.
Choose an ABPS Board Certified Plastic Surgeon
If a person were to undergo surgery to remove a brain tumor, they would usually choose a board certified neurosurgeon after careful consideration. Similarly, it is essential to choose a plastic surgeon who is board certified by the American Board of Plastic surgery for any cosmetic surgery procedures.
According to ABPS, there are presently 6,800 plastic surgeons with board certification practicing in the US. The ABPS is the only specialty board for plastic surgery and cosmetic procedures that the American Board of Medical Specialties (ABMS) recognizes. The American Board of Medical Specialties is the leading body that offers certifications to specialty boards.  
In order to be certified by the ABPS, doctors must undergo a minimum of six years of training in surgery after finishing medical school. Additionally, they must receive at least three years of plastic surgery residency training.
Following this period of intense training, the surgeon must pass a detailed written and oral examination. The surgeon must also present the board with documentation on the cases that they complete after finishing training.
The board is even interested in understanding how these doctors bill their patients. They have to follow very detailed guidelines to submit their cases. The board wants to ensure that the doctor is charging ethically and understand their reasons behind undertaking various decisions.
Furthermore, the board reviews how these doctors follow up on cases and care for their patients following the procedures.  The doctor must take a renewal examination to remain certified by the ABPS.
Stay Away from Plastic Surgery Tourism
Experts often issue warnings to people against engaging in the current trend of plastic surgery tourism. This involves patients traveling abroad to undergo plastic surgery procedures which are less expensive in comparison to the cosmetic surgery costs in the US.
This fad brings to light the adage- You get what you pay for. Patients often return with unsatisfactory results and infections that may even cause disfigurement.
Ask Questions
According to experts, patients should go into a pre-operative consultation with their surgeon with a list of questions regarding the surgeon's credentials and surgical facilities. It is essential to ensure that the surgery takes place at an accredited surgical center or a hospital.
ABPS board certified plastic surgeon Dr. Gary Motykie receives patients from Beverly Hills, West Hollywood, Los Angeles, and nearby areas for various surgical and non-surgical cosmetic procedures.
Click here for Virtual Consultation
To see more services and treatments provided by Board Certified Plastic Surgeon, Dr. Motykie in Beverly Hills | Los Angeles | West Hollywood and his team please visit: