See Rhinoplasty Before and After Photos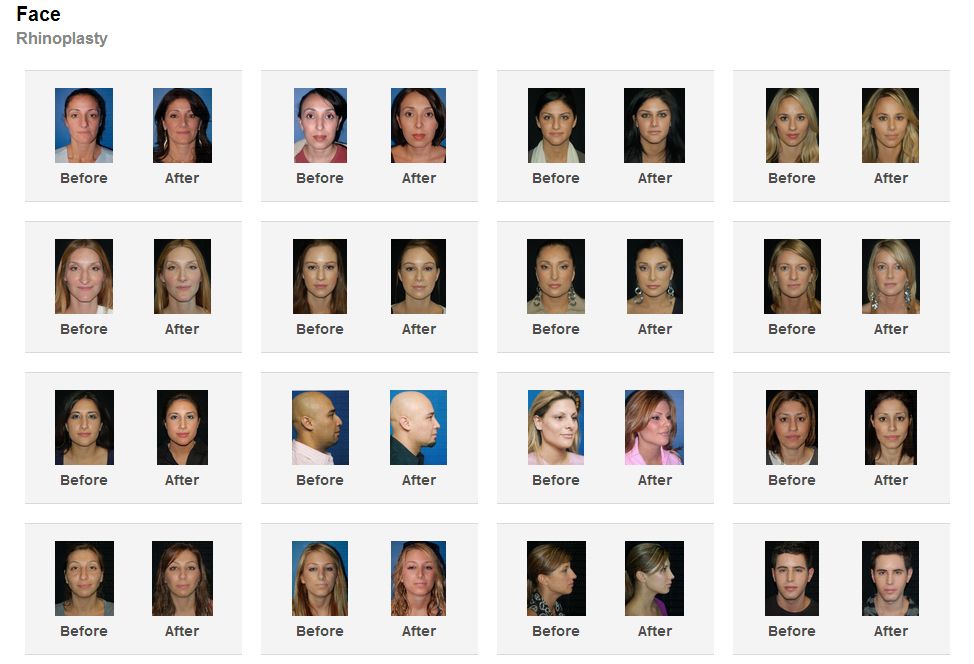 One of the key plastic surgery procedures that Dr. Gary Motykie performs for his patients in Beverly Hills, West Hollywood, Los Angeles, and other areas is rhinoplasty. As an experienced cosmetic surgeon of repute, Dr. Motykie likes to educate his patients about all aspects of a procedure during the initial consultation. His goal is to help them make an informed decision in accordance with their personal aesthetic hopes and desires.
What are Rhinoplasty Before and After Images?
Before and after photographs in case of rhinoplasty cosmetic surgery refer to a pair or a group of photos belonging to a previous patient who has received rhinoplasty treatment successfully. The photos are taken discreetly and with the consent of the patient. The goal of the plastic surgeon is to use these pictures solely to educate new patients about various aspects of nose surgery.
Patient education is an important part of any surgical procedure, and experienced surgeons like to ensure that their patients know what a rhinoplasty or another procedure can or cannot do for them. Before and after images can play a crucial role in this regard, and surgeons use them as a visual aid during the initial consultation.
Advantages
When a patient decides to visit the office of a cosmetic surgeon, they may have only a vague idea of what kind of surgical procedures might help enhance their facial profile or appearance. Some patients may need only a small correction in the nose, while a major correction in the chin or another area of the face may be necessary to achieve the desired goals. Some other patients may need to undergo a major rhinoplasty plastic surgery, implants or nose reconstruction to meet their aesthetic needs.
Two or more facial procedures may have to be combined in some cases. In all these instances, the surgeon can make effective use of rhinoplasty before and after photographs to explain various treatment approaches to the patient and help them make a well-informed choice. Dr. Motykie makes use of the before and after pictures during the initial consultation for his patients in Beverly Hills, West Hollywood, Los Angeles, and surrounding communities.
Having Realistic Expectations
Patients with clear aesthetic goals, positive outlook and realistic expectations will usually achieve the best satisfaction levels in any cosmetic surgery procedure, including rhinoplasty. With the help of before and after photos, the surgeon can ensure that the patient knows exactly what to expect in terms of results.
If a patient forms wrong or unreasonable expectations, it can lead to disappointing results later on, even though the procedure may have been performed very successfully. Such unsavory scenarios can be avoided for all parties with before and after pictures.
Digital Photos
Plastic surgeons have a choice to present the rhinoplasty before and after photographs on their website in a separate 'Photo Gallery' section. New patients can simply access these pictures online even before they have made up their mind to visit the surgeon for a personal consultation. This is an effective way to educate patients and help them make better decisions about plastic surgery.
To see more services and treatments provided by Plastic Surgeon, Dr. Motykie in Beverly Hills | Los Angeles and his team please visit: