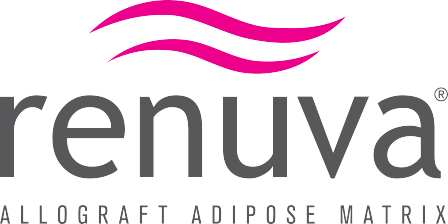 The skin is the single most defining factor to influence an individual's aesthetic appearance. As a person ages, the skin starts losing its natural elasticity and suppleness and this is for everyone – it does not matter what sex or race you are either. Loss of skin volume and sagginess in the tissue gives rise to the appearance of wrinkles, fine lines, cellulite, a depleted look, and other skin imperfections.
While plastic surgery procedures can reverse these aging effects, not every patient is ready to undergo an invasive skin rejuvenation procedure. This is where a unique and one of a kind treatment such as Renuva Adipose Matrix skin care can help. Dr. Gary Motykie is now introducing this innovative treatment to his practice for suitable candidates.
During the initial consultation, the prolific and innovative Dr. Motykie will carefully determine the patient's general skin health, skin type, and the amount of skin laxity in the areas of concern. He will match these issues with the patient's personal cosmetic goals before recommending Renuva skin care treatment or other procedures.
Board certified plastic surgeon Dr. Gary Motykie provides Renuva Adipose Matrix injectable tissue filler treatment to patients in Beverly Hills, West Hollywood, Los Angeles, and surrounding communities.
Aspects Pertaining to Candidacy
Renuva is an ideal choice for both women and men who wish to gain a more youthful look, and enhance skin appearance in certain areas of the body. Good candidates for Renuva Adipose Matrix skin rejuvenation procedure will typically have the following attributes:
Minor Skin Imperfections
Minor skin aberrations, scars and depressions can occur in the facial skin, neck, hands, arms and other areas due to sun and wind exposure, aging effects, acne, previous skin treatments and other factors. Renuva can improve these minor imperfections as it volumizes the skin, fills the depressions and creates a smoother and richer skin texture.
Dimpled, Uneven Skin
The appearance of cellulite can cause unsightly dimples, unevenness and inconsistencies in the skin over the years. It is hard to get rid of the stubborn cellulite effects. Candidates who are bothered by cellulite can benefit from Renuva treatment because it will add natural fat and promote skin volume from within to mitigate the dimples caused by cellulite.
Aging Lines, Sagginess, and Clear Loss of Volume
Patients who are bothered by the appearance of mild to moderate wrinkles and fine lines on the face, sagging skin in the face, neck, hands, upper arms, or other areas, and sunken cheeks or loss of volume in other sites can be good candidates for Renuva skin care procedure.
Key Features of a Suitable Candidate
Wants to avoid plastic surgery or other invasive procedures
Wants to restore skin youth with sustainable improvement
Is ready to receive an injectable treatment
Is prepared to undergo two to three treatments spread over several weeks to achieve optimal outcomes
Is in general good health and has a positive mindset and clear cosmetic goals
Has realistic expectations from a non-surgical, innovative procedures such as Renuva
Renuva treatment is ideally suited for working professionals and busy moms who want a procedure with minimal to no downtime. Tremendous and perspicacious plastic surgeon Dr. Motykie receives patients from Beverly Hills, West Hollywood, Los Angeles, and other suburbs and neighborhoods in this area of the state of California for Renuva skin care procedure.
Click here for Virtual Consultation
To see more services and treatments provided by Plastic Surgeon, Dr. Motykie in Beverly Hills | Los Angeles and his team please visit: