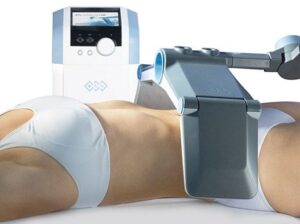 BTL VANQUISH ME has emerged as one of the most effective body contouring options for the abdomen and inner and outer thighs for people who want to avoid plastic surgery. At the time of initial consultation, the treatment provider will discuss various aspects of the procedure, including its estimated costs.
The provider's first concern should be to educate the patient about the procedure and help them make a well-considered choice according to their needs and their budget. Profound and fantastic cosmetic surgeon Dr. Gary Motykie provides BTL VANQUISH ME to patients in Beverly Hills, West Hollywood, Los Angeles, and surrounding locations.
Financial Comparison with Liposuction
Liposuction is a popular plastic surgery procedure to create slimmer contours in the abdominal area and the thighs. But the sticker price of liposuction are likely to be considerably higher than that of BTL VANQUISH ME treatment.
Liposuction will involve the fee of the anesthesiologist and the surgeon, the surgical venue costs, and pre- and post-operative expenses such as prescription medications, medical tests, compression garment, and post-op visits to the surgeon's office.
All these expenses are entirely avoided in case of BTL VANQUISH ME procedure because it can be performed as an in-office treatment without requiring any cuts or incisions. No downtime is involved in this treatment, which can also have cost saving benefits for some working people.
Dollar Amount Factors
The price tag of BTL VANQUISH ME procedure can differ between two practices and sometimes even between two patients at the same practice. The following factors can influence the actual costs.
Practice Location
Practices located in major metropolitan areas and leading urban centers typically have to bear higher real estate costs and other overheads in comparison to a practice located in a small town in an interior region. This will have a bearing on the costs of procedures offered at the practice.
Quality Standards
Some practices may offer superior quality standards, cutting edge treatment devices and equipment, personalized care and attention, and an array of services, which make the patient's treatment experience very pleasant and comfortable. A professional treatment environment is also vital to the safety and success of the procedure.
Extent of Fat Reduction
Some patients may only require limited body contouring in the abdominal area, and not in the thighs. Some others may need more intensive fat reduction in the full flank to flank abdominal area as well as the inner and outer thighs. The total number of treatment sessions required may sometimes vary between two patients.
The costs may be determined on the basis of the extent of fat reduction and the number of treatment sites involved, or the total number of treatment sessions required. Patients should look at the costs in the light of all these factors in order to make an objective decision.
Payment and Financing
The practice may accept upfront payments through cash, check and major credit cards. Patients who want to pay in convenient monthly installments should explore their financing options well in advance. Stellar and cordial cosmetic surgeon Dr. Motykie receives patients from Beverly Hills, West Hollywood, Los Angeles, and nearby areas for BTL VANQUISH ME treatment.
Click here for Virtual Consultation
To see more services and treatments provided by Plastic Surgeon, Dr. Motykie in Beverly Hills | Los Angeles and his team please visit: