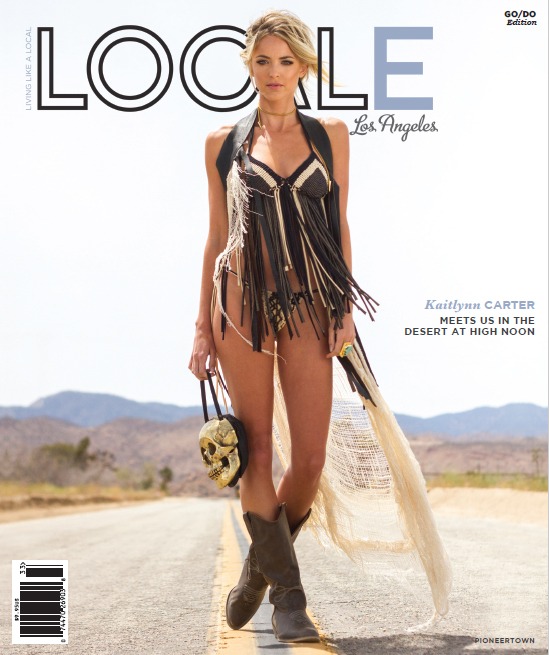 WRITTEN BY: TAYLOR SIMMONS (Originally published in LOCALE magazine)
Dedication to Inner and Outer Transformation
Beauty is a concept that changes from city to city. There are many components of what this elegant idea is defined as. Is it a curvy or skinny build? Tan or porcelain skin? Is it made up or au naturale? In the end, beauty is truly in the eyes of the beholder. You can find it in the mundane and the extraordinary. LA is filled with people who want to be considered beautiful. More importantly, LA is filled with people who want to feel beautiful. Dr. Gary Motykie is someone who can help them undergo a metamorphosis.
As a man who thinks of his career as a journey, Dr. Motykie helps transformations happen every day for his clients as he crosses the paths of who they want to be and who they really are. His spa and practice offer the latest procedures that are as minimally invasive as possible. These procedures help keep his clients looking "natural, youthful and beautiful," Dr. Motykie proudly exclaims. His words flow with an accuracy and elegance that many wished they could have. He views his work as a work of art; his words carry unmistakable passion, and his drive to make the world a more beautiful place is inspiring. He is a man that can find the beauty in everyone, and makes it visible for the world to see.
Q: What made you interested in becoming a plastic surgeon?
Gary Motykie: Becoming a plastic surgeon was more of a journey than a destination for me. In college, I studied bioengineering because my creative side drove me towards wanting to develop artificial limbs and organs. I found this work fascinating, but I soon realized that I wanted to be able to work more directly with helping people. I also desired a career path that could satisfy all of my curiosities and talents, so I set my sights on becoming a surgeon. During medical school, I was fortunate to be able to spend some time working in plastic surgery where I found the perfect marriage of art, science and creativity. The more I performed plastic surgery, the more I fell in love with how I was literally able to transform patients' bodies and lives on a daily basis.
Q: How has the beauty industry changed your perception of the world?
GM: Beauty is now big business. I didn't realize the impact that the field of plastic surgery would eventually have on the world and the way people see themselves. In private practice I soon began to realize that, to some people, beauty is the ultimate luxury. Many people crave it and will do almost anything to get it. Part of my job is to serve as a gatekeeper of sorts to keep people looking natural, youthful and beautiful. Therefore, this job sometimes comes along with the need to say "no" to patients that want to take things too far with surgery and/or medical spa treatments.
Q: On your website you mention your artistic eye. Do you consider yourself an artist? Are there specific artists that inspired you to pursue this career path?
GM: Yes. I think to be a great plastic surgeon you must also have a strong aesthetic sense and respect for true artistic talent. Therefore, I enjoy all other forms of artistic expression including photography, painting, sculpting, theater and music. There wasn't a particular artist that inspired me to become a plastic surgeon, but I'm fascinated by Albert Einstein's idea that, "Creativity is far more important than knowledge."
Q: What are the benefits of having your practice in LA?
GM: LA has always been a city that is known for art, beauty and, of course, plastic surgery. It is wonderful to be surrounded by healthy competition that continually pushes me to evolve and stay current with the active trends and advancements in the world of health, wellness and plastic surgery. It is also enlightening to be surrounded by so many people that are interested in sharing their talents in so many culturally diverse ways such as live music and small theater productions. That makes these types of experiences all that much more personal and special.
Q: What kind of clientele does your practice attract?
GM: My practice attracts patients both locally and internationally. My local patients vary from housewives to movie stars, but my international patients are more diverse. They can come from as far away as Dubai and Australia.
Q: What three words would best describe your spa?
GM: Beauty, quality and wellness.
Q: What motivated you to open Motykie Med Spa?
GM: I originally opened the medical spa to create a continuity of care for my surgical patients. They often wanted my recommendation on where to follow-up after surgery for such things as Botox, facial fillers and maintenance skincare treatments. I decided to create a medical spa that provided quality treatments in an environment that also promoted health, wellness and effective anti-aging strategies.
Q: How is it different from other spas in LA?
GM: I wanted to start a medical spa that placed health and beauty on the same playing field. I created programs that combined wellness and beauty procedures in order to optimize treatment outcomes. I also believe that diet, nutrition, supplementation and detoxification programs are crucial to staying healthy, beautiful and looking more youthful.
Q: How does the treatment create beauty from the inside out?
GM: Because the skin is the largest organ in the body, it is one of the first places a person will start to show signs of aging and the effects of toxins. I want our clients to be able to understand that creating a healthy terrain inside the body will lead to a clearer, younger, more beautiful appearance of their skin on the outside.
Q: What is one skincare product everybody should have in their bathroom cabinet?
GM: I feel that it's imperative to have a moisturizer that provides antioxidants and nutrients to the skin while also offering UV protection.This combination will create healthy skin that is protected from the damaging effects of toxins, free-radicals and direct sunlight.
Q: Do you have a daily routine to keep a younger, healthier body/look? What is it?
GM: I just committed to a wellness program about two months ago, and I am feeling amazing. The program included boosting my intake of supplements as well as eating home-cooked meals rather than eating out and continuing with a daily workout regimen. I knew that if I wanted to offer my patients a complete wellness program that I had to start with myself. Making simple lifestyle changes and breaking bad habits can really boost your beauty on both the inside and outside.
Q: What about the spa excites you most?
GM: I think that the plastic surgeon of the future will be using the scalpel-less and injectable fillers, lasers, skin tightening technology and other non-invasive technologies more. I think this is an exciting concept because it will allow patients a variety of beauty and anti-aging treatment options that will be less invasive and more effective with faster healing and less risk.
Q: How does your spa speak to your personal brand?
GM: My belief is that everyone should always consider their health before their beauty. The tagline of our spa is, "Where your beauty, health and wellness are addressed as one." Everything I do from my skincare and supplement lines to encouraging my patients to juice and exercise keeps this motto in mind.
Q: What advice would you give somebody looking to get plastic surgery?
GM: Plastic surgery can be an amazing, life-changing experience when performed by a talented and experienced plastic surgeon. Therefore, I tell people that the most important thing to do is your homework and research your doctor, the procedure you are contemplating, and the true reasons you are considering plastic surgery in the first place. Then, pick a board-certified plastic surgeon that you feel a personal connection with during your surgical consultation and view photographs of their work for the same procedure you are considering on actual patients.
To see more services and treatments provided by Plastic Surgeon, Dr. Motykie in Beverly Hills | Los Angeles and his team please visit: