Beverly Hills Plastic Surgeon, Dr. Motykie joins The Doctors to discuss adding bleach to an at-home facial: Is it an anti-aging secret or a toxic trend? Watch Video Now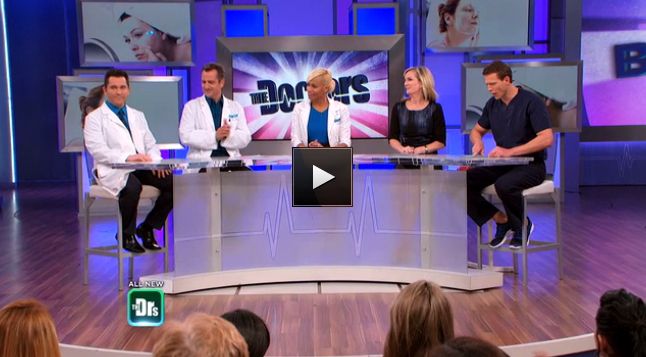 Beverly Hills plastic surgeon, Dr. Gary Motykie, says that face is probably the most important part of an individual's aesthetic appearance. An attractive face contributes substantially to an attractive overall personality and self-confidence. Therefore, extra care must be taken to ensure that the facial skin remains preserved naturally and does not face any external damage as far as possible.
One of the risks that many people take about their face is when they use bleach facials at home without any professional guidance or supervision. Bleach, as the name suggests, is a very strong chemical agent that is typically designed to make the clothes cleaner, brighter, and whiter. However, when the same bleaching process is used on the face, it requires thorough professional care to ensure nothing goes wrong.
Risks of At-home Bleach Facials
Most at-home bleach facial packages do provide instructions for application, but it may not always be possible for an individual to follow those instructions with perfect care. Such treatments are typically used when a person is busy or in a hurry to go for a social event. The chances of making an error in the usage or application process become higher under such circumstances.
If the concentration of the bleach is slightly higher than what is recommended, it can cause damage to the facial skin. It may be possible to repair such damage later on, but it makes little sense to expose facial skin to such risks in the first place. In any case, a repair and restoration process can only work up to a certain degree, but it cannot substitute the natural, original condition of the skin.
Custom Facials from Motykie Med Spa
Before recommending the appropriate facial treatment, the experts at Motykie med spa will perform a thorough skincare analysis. Keeping in view the patient's personal aesthetic goals and skin condition, a custom, step-by-step skincare plan will be developed. The following facial treatments may be recommended depending on a patient's needs:
Motykie Med Spa Signature Custom Facial (60 minutes)
This treatment is designed to help prevent skin damage due to toxins, pollutants and stress, and maintain and improve the complexion. It can help reveal the best skin possible with deep exfoliation, steam cleansing, extraction, custom mask and relaxation massage.
Gentleman's Facial (60 minutes)
This customized skincare facial treatment for men includes giving special attention to extraction of beard in-grown hairs and calming inflammation that may be associated with it.
Fire & Ice Facial (60 minutes)
This facial treatment is designed to achieve instant effects for the skin, including tightening, brightening and smoothing. Skin resurfacing is performed with this intensive clinical treatment. The results are reduction in fine lines and wrinkle, smoother and softer skin, and cellular renewal.
Dermaplaning Treatment (60 minutes)
This innovative treatment involves safely scraping away the outer dead cells in the skin and 'peach fuzz' to reveal clear, smooth and undamaged skin. This treatment can help improve the appearance of acne scarred skin and smooth out minor facial wrinkles.
HydraFacial is another non-invasive facial spa therapy provided at Dr. Motykie's medical spa that is designed to restore youthful, healthy skin.
To see more services and treatments provided by Plastic Surgeon, Dr. Motykie in Beverly Hills | Los Angeles and his team please visit: