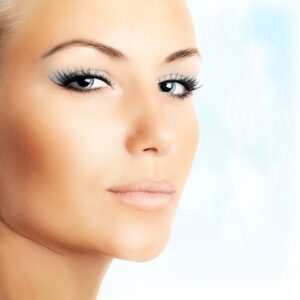 Eyelid lift cosmetic surgery is a sensitive procedure because it involves the eyes, which are the most delicate external body organ. Patients should have a clear idea about the potential aesthetic benefits of eyelid surgery before they go ahead with it.
During the pre-op consultation, the surgeon will address the patient's questions, doubts and concerns to help them make a well-informed decision.
The patient should preferably prepare a checklist of questions in advance. This will ensure that they do not forget ask pertinent question during their consultation with the surgeon. ABPS board certified plastic surgeon Dr. Gary Motykie provides blepharoplasty to patients in Beverly Hills, West Hollywood, Los Angeles, and other cities and towns across the horizon.
List of Questions
The patient's list of questions to ask during the initial consultation for eyelid surgery may include:
Are you a board certified plastic surgeon, and if yes, from which board?

How many years of training and experience in

plastic surgery

do you have?

Have you performed facial procedures such as eyelid surgery before, and what has been your success rate?

Will my eyes appear wider and more alert after blepharoplasty?

Will you perform the surgery using local or general anesthesia?

Should I choose upper or lower blepharoplasty or both?

Are there any less invasive or non-invasive treatment options to rejuvenate the eyelids?

What are the potential risks and complications that I should know of?

Can you provide me with testimonials of past patients who have undergone cosmetic surgery procedures at your practice?

Can I have access to a few eyelid surgery before and after photos?

What kind of specific preparation will I need to make before the eyelid surgery?

Are there any lifestyle changes or medication adjustments I will be required to make?

For how many years can the effects of blepharoplasty usually sustain?

Do you have an office policy regarding revision procedures, if the primary results are not as per what we agreed upon?

If some people in my family have puffy eyelids, is there a chance that I may get the same?

Are there any medical conditions that could rule out my candidacy for blepharoplasty?

How long it will take inside the operating room to perform the procedure?

How much will be the estimated downtime following the surgery?

Which surgical venue would you recommend to perform my surgery?

Do you have staff privileges at one or more local hospitals?

What will be the estimated cost of eyelid surgery?

Are there any additional costs before and after the surgery, apart from the costs that your office has quoted?

How long will it be before the full results of blepharoplasty appear and the complete swelling subsides?

Is it possible to have insurance coverage for this procedure?

Can your office staff guide me about the financing options for this procedure? Can I have time to work out these calculations? Can my insurance company call you for verification and for any other reasons?
Prudent cosmetic surgeon Dr. Gary Motykie receives patients from Beverly Hills, West Hollywood, Los Angeles, and other towns and suburbs in this region of the southwest for eyelid surgery.
Click here for Virtual Consultation
To see more services and treatments provided by Board Certified Plastic Surgeon, Dr. Motykie in Beverly Hills | Los Angeles | West Hollywood and his team please visit: