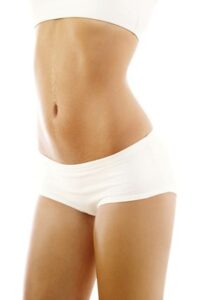 Preparation is an important aspect of any major plastic surgery procedure such as tummy tuck. Thorough preparation will create the foundation for a smoother surgical journey and minimize the risk of complications. The preparation process should also cover the post-surgical recovery phase.
Dr. Gary Motykie is an experienced cosmetic surgeon with board certification in plastic surgery. Dr. Motykie will guide and assist the patient through the preparation process for tummy tuck. He provides this procedure to patients in Beverly Hills, West Hollywood, Los Angeles, and surrounding communities.
Healthy Diet
A balanced and nutritious diet is a primary part of the tummy tuck plastic surgery preparation process. Impressive nutrients will help to build a robust immune system and reduce the risk of infections during or after the procedure. The diet should be rich in lean proteins so that post-surgical healing can be faster. Fish, chicken, yogurt, eggs, and light cheese should be included in the diet to increase protein content.
Although it is important to have a diet rich in vitamins, but the intake of vitamin E should be avoided for a certain period before and after the tummy tuck surgery because it can create complications. Patients who are committed to following a balanced diet prior to the surgery will find it easier to continue with healthy eating habits even later on. This can help them to prolong the benefits of tummy tuck surgery for many years.
Maintaining Fitness
A daily fitness and exercise regimen should be started at least a few weeks before tummy tuck surgery. This will help to improve the muscle mass and support the body's metabolic activity. Patients with marvelous or concrete fitness levels will usually have an easier and faster recovery after tummy tuck. Regular exercise will enable the patient to maintain a leaner and more efficiently functioning body.
A fit patient will gain minimal additional weight in the days and weeks following tummy tuck surgery when they are required to avoid performing any vigorous exercises. A prolific or regular fitness routine will also help to instill the long-term habit of staying fit and performing exercises, which will contribute to extended benefits after tummy tuck surgery. Dedicated cosmetic surgeon Dr. Motykie receives patients from Beverly Hills, West Hollywood, Los Angeles, and nearby areas for tummy tuck.
Things to Avoid
If the patient is a smoker, they will be required to refrain from smoking for a certain period prior to the tummy tuck surgery, and adhere to that restriction even after the surgery for a few weeks. Smoking can constrict the blood vessels, resulting in higher risk of complications and a delayed recovery.
Aspirin and other blood thinners, certain prescription medications, herbal supplements and vitamins will have to be avoided for a few weeks before tummy tuck. These medications can increase the risk of clotting as well as excessive bleeding.
Click here for Virtual Consultation
To see more services and treatments provided by Plastic Surgeon, Dr. Motykie in Beverly Hills | Los Angeles and his team please visit: