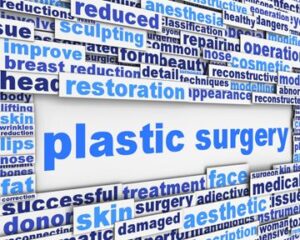 Dr. Gary Motykie is an experienced plastic surgeon certified by the American Board of Plastic Surgery. He provides state of the art reconstructive and cosmetic surgery procedures such as breast augmentation and tummy tuck surgery. Patients in Beverly Hills, West Hollywood and Los Angeles have an opportunity to receive safe, proven and effective treatments from Dr. Motykie. For his contributions as a cosmetic surgeon, he has received a number of awards and honors, including the Physician's Recognition Award from the American Medical Association.
Plastic Surgery Procedures
Dr. Motykie provides a wide range of procedures as a plastic surgeon to patients in Beverly Hills, West Hollywood and Los Angeles. Each procedure for the breast, body, or face will cost differently because the input factors such as time, effort, skill, technology, and resources required to perform a cosmetic surgery procedure will vary from one procedure to another. Sometimes a procedure such as breast augmentation may be combined with breast lift or liposuction, and the cost will march upwards in proportion.
In some cases, the tummy tuck surgery may be performed partially as a mini abdominoplasty, and the cost will reduce accordingly. Similarly, liposuction surgery may be performed just for one area of the body, or multiple areas such as the abdomen, hips, thighs, and neck. Sometimes liposuction may even be conducted over a period of two days, which may include an overnight stay at the facility. All these issues will impact the cost of plastic surgery.
Some of the key procedures performed by Dr. Motykie as a cosmetic surgeon include the following
Face
Balance Profile
Brow Lift
Chin Augmentation
Endoscopic Brow Lift
Eyes (Lower Blepharoplasty)
Eyes (Upper Blepharoplasty)
Facelift
Facial Fat Grafting
Facial Reshaping
Lip Augmentation
Neck Liposuction
Otoplasty
Revision Rhinoplasty
Rhinoplasty
Breast
Breast Asymmetry Correction
Breast Augmentation
Breast Augmentation Revision w/ Replacement of Implants
Breast Augmentation Revision w/ Areolar Lift
Breast Augmentation Revision w/ Immediate Placement of Breast Implants
Breast Augmentation Revision w/ Full Lift
Breast Lift (Mastopexy) w/ Augmentation
Breast Lift (Mastopexy) w/ Areolar Lift
Breast Lift (Mastopexy) /Full Lift
Breast Lift (Mastopexy) w/ Immediate Placement of Breast Implants
Breast Lift (Mastopexy) Revision
Breast Reconstruction
Breast Reduction
Nipple/Areolar Reduction
Male Breast Reduction (Gynecomastia)
Body
Abdominoplasty (Tummy Tuck)
Revision Abdominoplasty
Arm Lift
Body Lift
Brazillian Butt Lift (Fat Grafting to Buttocks)
Fat Transfer
Mommy Makeover
Liposuction
Thigh Lift
Average Cost of a Procedure
The average cost of a cosmetic surgery procedure in Beverly Hills, West Hollywood and Los Angeles is likely to differ from the cost of the same procedure in Dallas or Atlanta. The cost of living index in different regions will influence the average cost of services, including plastic surgery services. The quality of a surgical facility and the skills and experience of the operating surgeon will also impact the overall costs of a procedure.
According to the American Society of Plastic Surgeons (ASPS), the average cost of breast implant procedure in 2012 in the U.S. was $3,543, the cost of breast lift was $4,332, the cost of abdominoplasty was $5,241 and the cost of liposuction was $2,852. These are, however, only the basic costs on average, but the actual costs will vary from one practice to another.
These figures do not include the costs of anesthesia, operating room costs, or other related costs such as financial considerations for prescription medications, medical tests, and post-op surgical garments or accessories. Patients should consider financing options in advance in case the procedure is not covered under their health plan.
To see more services and treatments provided by Dr. Motykie and his team please visit: