Otoplasty (Ear Surgery) Cost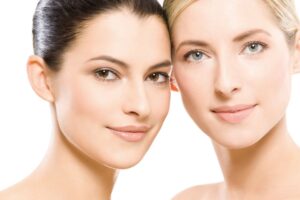 Otoplasty, commonly known as ear surgery, is a procedure aimed at correcting the shape or size of the ear in balance with the rest of the face. The procedure may be performed on children with well developed ears or on adults. Otoplasty is a fairly simple plastic surgery procedure, but even the slightest aberration in the ears can show conspicuously and impact the overall facial appearance. Therefore, it should be performed by an experienced surgeon only.
Dr. Gary Motykie is a leading cosmetic surgeon providing otoplasty and other procedures. During the initial consultation, Dr. Motykie will discuss various aspects of the surgery, including its estimated costs. His goal is to help the patient make a well informed choice. Dr. Motykie receives patients from Beverly Hills, West Hollywood, Los Angeles, and surrounding communities.
Cost Factors
The cost of otoplasty plastic surgery can differ from one practice to another due to several factors.
Practice Location
Where the practice is located can make a significant impact on the overall price tag of the procedure. The living cost index can vary from one place to another, which will influence the average prices of most types of goods and services, including cosmetic surgery procedures. For instance, the dollar amount of otoplasty in Beverly Hills, West Hollywood, Los Angeles, and nearby areas may not necessarily be the same as the price in, say, Ohio.
Surgeon's Fee
The fee charged by the cosmetic surgeon will form a significant part of the overall cost. This fee may depend on the qualifications, experience and recognition of the surgeon in the field of otoplasty and other procedures. According to the American Society of Plastic Surgeons (ASPS), a patient should choose the right surgeon for their needs, and factors such as the surgeon's fee should only be a secondary consideration in such a decision.
Anesthesia and Surgical Room Costs
Otoplasty is usually performed under local anesthesia and IV sedation, but in some cases, general anesthesia may be used. The dollar amount issued by the anesthesiologist can vary according to their skills and experience. Surgical room costs can differ depending on the type of technologies, experienced staff, and personalized services offered at a particular facility.
Insurance and Finance
Correction for certain types of birth defects that result in severely misshaped ears may be covered under the patient's health policy. Deformities that adversely impact hearing or may have been caused due to injury may also be covered under some plans. Other patients will have the option to have the procedure financed through professional medical care finance firms, or press the button for credit card payments, crowdsourcing, family borrowings, or bank loans.
To see more services and treatments provided by Plastic Surgeon, Dr. Motykie in Beverly Hills | Los Angeles and his team please visit: