Best
Breast
Lift With Implants Plastic Surgeon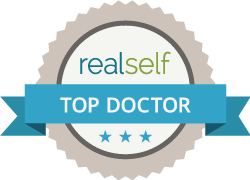 Breast lift with implants is an intricate cosmetic surgery procedure. It is also a unique combination of art and science that calls for special expertise. So, make sure you choose a qualified and experienced cosmetic surgeon who can help meet your aesthetic expectations from the surgery.
When choosing a plastic surgeon for your surgery, ask questions to understand their professional qualifications and surgical experience. Get information about what surgical technique they propose to use and the post-operative care you need to make a fast and safe recovery. Board certified plastic surgeon Dr. Gary Motykie provides breast lift with implants surgery to patients in Beverly Hills, West Hollywood, Los Angeles, and surrounding locations.
Choosing a
board certified
plastic surgeon
The American Board of Medical Specialties recognizes only the American Board of Plastic Surgery or ABPS for plastic surgery. The ABPS certifies only a select number of plastic surgeons after a stringent scrutiny of their experience and training in plastic surgery.
The ABPS board certified plastic surgeons adhere to safety protocols and use the latest techniques and technology to provide you with the most natural looking results. Make sure you pick a board certified plastic surgeon to perform your breast lift with implant surgery.
Customized breast augmentation with lift
The technique a plastic surgeon uses to perform breast augmentation with lift differs from case to case. So, ask questions to find out if the surgeon provides customized solutions based on your expectations from the surgery and your specific anatomical features.
The first step before the surgery is a review. Your surgeon will check your medical history and examine your body structure to determine if you will benefit from the breast lift with implants surgery. During this review, they will also evaluate the type and size of implant that suits you best. Your surgeon will also decide about the surgical technique to be used and decide where the incisions must be made during the breast implant with lift surgery.
Breast lift with implants surgery calls for a delicate balance between the science and art of cosmetic surgery. Your surgeon must be a good judge of which techniques are safe, and most effective, to give you the best results that combine a natural look and aesthetic appeal with long-term sustainability.
Questions to ask your surgeon
Before you sign up for the procedure, discuss the following with your plastic surgeon:
Your surgeon's qualifications, professional certifications

,

and experience in cosmetic surgery.

Information about the surgical technique they propose to use to meet your specific cosmetic requirements.

Videos or pictures of their work with previous clients.

Alternatives and recourse available to you if you are not satisfied following the breast lift with augmentation surgery.
Finally, decide if you have a good rapport with the surgeon and feel comfortable with them.
Cosmetic surgeon Dr. Gary Motykie receives patients from Beverly Hills, West Hollywood, Los Angeles, and nearby areas for breast augmentation with lift surgery.
Contact Beverly Hills Board Certified Plastic Surgeon Dr. Gary Motykie to Schedule a Consultation
Click Here for Virtual Consultation
Click Here to Schedule a In Office Consultation
To see more services and treatments provided by Board Certified Plastic Surgeon, Dr. Motykie in Beverly Hills | Los Angeles | West Hollywood, CA and his team please visit: