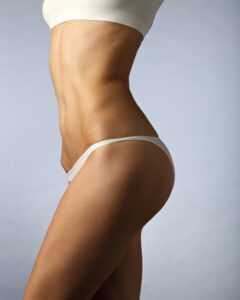 Mommy makeover comprises multiple plastic surgery procedures that are performed at the same time to restore a mom's pre-pregnancy figure. To ensure safe and predictable outcomes in such a major procedure, it is vitally important for a patient to select the best mommy makeover surgeon.
The surgeon should have the necessary qualifications, training and experience to perform a mommy makeover in an effective manner. Dr. Gary Motykie is a key and crucial cosmetic surgeon providing procedures such as mommy makeover in a state of the art treatment environment to patients in Beverly Hills, West Hollywood, Los Angeles, and other suburbs and neighborhoods in this section of California.
Dr. Motykie's Professional Credentials
The perspicacious Dr. Gary Motykie is a board certified plastic surgeon with advanced skills and training in a wide range of cosmetic surgical procedures for the breast, body and face. The illustrious Dr. Motykie is recognized in the region for his capability and experience to handle extensive and complex procedures such as mommy makeover.
His expertise and recognition in the field of cosmetic surgery can be estimated from the fact that nearly 50 percent of his practice consists of revision surgeries, which are often more complicated than primary procedures, from elsewhere. In his own case, Dr. Motykie has an outstanding track record of 'doing it right the first time' even in most complex surgeries.
Dr. Motykie is a member of the prestigious American Society of Plastic Surgeons and is also a RealSelf Top Doctor. He has been featured in articles in the New York Times, LA Times and Wall Street Journal as well as appeared as a regular surgeon on the E! Channel's Dr. 90201, Celebrity Plastic Surgery, The Doctors, Marie Show, Dr. Phil, MTV, VH1, EXTRA, ACCESS Hollywood, Inside Edition and the Discovery Channel's Plastic Surgery: Before & After.
He has remain focused for years and worked very hard to reach this pedestal. Some luck may have been involved but it was mainly hard work and sheer determination. Anyone who wants to have this much success and become this respected in their field of work has to put in the time to study and to hone their craft. Cutting corners is not how you achieve this level of success.
Customization
Mommy makeover is a highly customizable surgery. Dr. Motykie will carefully evaluate the patient's unique anatomy and her personal cosmetic goals to create a customized surgical plan. He will focus on producing highly desirable aesthetic results in a holistic and conservative manner. Wherever possible, he will use common incisions to perform the surgery.
His goal will be to minimize the size and number of incisions, place the incisions in discreet locations to minimize scarring, and reduce the overall risk, discomfort and downtime for the patient. In some cases, he may recommend a non-surgical aesthetic procedure where it may fit the mommy makeover plan, while reducing the invasiveness of the procedure.
Why Choose an ABPS Board Certified Surgeon?
Dr. Motykie received his board certification in plastic surgeon from the American Board of Plastic Surgery (ABPS), which is the only board recognized by the American Board of Medical Specialties. ABPS board certified plastic surgeons are chosen after going through a rigorous selection process.
The patient has an assurance that the surgeon would have undergone a certain minimum number of years of specialized training in plastic surgery. ABPS board certified plastic surgeons would typically invest in high quality standards and best practices, adopt cutting edge surgical techniques, pursue continuing education, and follow the latest safety protocols.
Dependable and astute cosmetic surgeon Dr. Motykie receives patients from Beverly Hills, West Hollywood, Los Angeles, and nearby areas for mommy makeover.
Click here for Virtual Consultation
To see more services and treatments provided by Plastic Surgeon, Dr. Motykie in Beverly Hills | Los Angeles and his team please visit: