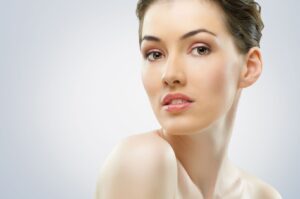 Cheek augmentation plastic surgery can safely and successfully enhance cheek contours and add fullness to cheeks to create a more attractive facial appearance.
During the initial consultation, the surgeon will provide the patient with in-depth information on various aspects of the procedure. In this case, the website is so deep with before and after images, that you can grasp that you are in good hands ever before you made one phone call.
Certain surgeons also show patients cheek enhancement before and after photos during the pre-op consultation but Dr. Motykie's impressive website gives anyone the ability to realize the depth of his work before ever stepping into his office. This may help the patient develop reasonable expectations from the cheek augmentation surgery. On top of this, these pictures make the consultation more transparent.
The patient can make a well-informed decision after comprehending the potential results of the cheek enhancement procedure. Board certified plastic surgeon Dr. Gary Motykie provides cheek implants to patients in Beverly Hills, West Hollywood, Los Angeles, and surrounding communities.
Visual Proof for Prospective Patients
By displaying cheek augmentation before and after photos, the surgeon can enable a new patient to feel more confident and reassured about the procedure. After the patient sees before and after pictures of previous cheek enhancement patients, they can get a sense of the extent to which the procedure can enhance their appearance. This allows new patients to make a judicious decision.
Most patients believe that if cheek enhancement surgery has helped improve the appearance of previous patients, it can also assist them in achieving similar outcomes as well. Cheek implant 'before and after' photos provide conclusive proof that helps develop an environment of trust and transparency between the surgeon and the patient.
Many people have thought about using a time machine to go into the future or the past. In this case, many patients wish they could know how a particular surgery will look on them before they sign up for it. Now the case with Dr. Motykie's website is that there so many before and after pictures that a patient can apply what they see on the screen to their own situation.
This is as close as going into the future as anyone can get.
A Picture is Worth a Thousand Words
Before and after cheek enhancement cosmetic surgery images can portray the true story is a much more compelling manner than mere words ever can.
Irrespective, the surgeon will explain every facet of the procedure in detail to the patient to allow them to develop reasonable expectations. However, at times, words can be open to interpretation, confusing, or simply incredulous.
But before and after pictures create a strong and compelling visual impact. The barriers of language do not constrict images, and they present the true tale. The surgeon should, however, refrain from photo-shopping or modifying such photos as doing so can mislead patients.
The saying "A picture is worth more than a thousand words" certainly holds true in the case of cheek augmentation before and after photos. There may not be cheek augmentation images on the website, but this does not mean that you cannot see them during the consultation which must be scheduled anyway.
Use of Social Media Platforms to Raise Awareness
Today, social media forums enjoy near-universal appeal. Cosmetic surgeons can harness the massive power of these social platforms to present cheek enhancement before and after photos. This will help raise awareness on cheek augmentation procedures.
Some popular photo-sharing platforms are Instagram, Facebook, Pinterest, and YouTube. Sharing cheek enhancement pictures on these forums can significantly improve a plastic surgeon's efforts to interact and inform their audience.
Cheek augmentation 'before and after' pictures can play a pivotal role if they are used effectively on social media channels to connect with prospective patients. Cosmetic surgeon Dr. Gary Motykie receives patients from Beverly Hills, West Hollywood, Los Angeles, and nearby areas for cheek implants.
Click here for Virtual Consultation
To see more services and treatments provided by Board Certified Plastic Surgeon, Dr. Motykie in Beverly Hills | Los Angeles | West Hollywood and his team please visit: