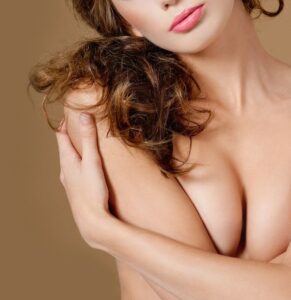 Dr. Gary Motykie is a board certified plastic surgeon offering advanced and innovative plastic surgery procedures, including breast augmentation. Dr. Motykie will carefully evaluate a patient's health condition, breast anatomy and personal aesthetic goals before recommending breast augmentation.
He will educate the patient about all aspects of breast augmentation, and help her make informed choices of the type of breast implants, the location of incisions, and the placement position of implants. Experienced cosmetic surgeon Dr. Motykie provides breast augmentation to patients in Beverly Hills, West Hollywood, Los Angeles, and surrounding locations.
Holistic Approach
Dr. Motykie believes in adopting a holistic approach to a procedure such as breast augmentation plastic surgery. According to him, the goal should be to create a healthy, attractive, and natural looking figure rather than just increasing the size of breasts.
Therefore, Dr. Motykie will recommend the appropriate size and type of implants, create discreet incisions, and if required, combine the procedure with other surgical or non-surgical options after finalizing the surgical plan in close consultation with the patient.
Customized Treatment
According to Dr. Motykie, breast augmentation is one of the more customizable surgeries. He will tailor the procedure to match the patient's unique needs. In some cases, he may recommend breast augmentation in conjunction with breast lift to meet the patient's aesthetic needs.
He emphatically rejects the one-size-fits-all approach to cosmetic surgery, and treats each patient according to their individual requirements. As a result, Dr. Motykie enjoys high patient satisfaction levels in procedures such as breast augmentation.
Comfort, Privacy, Safety
For performing a major procedure such as breast augmentation, Dr. Motykie recommends general anesthesia, and will work only with board certified anesthesiologists. He may give medication to the patient prior to the surgery to keep them relaxed. He is able to complete the entire procedure in about one hour.
Dr. Motykie will perform breast augmentation procedures only at a fully accredited, AAAASF certified surgical center. He prioritizes the patient's safety, comfort, and privacy above all else. He will take precautions against blood clotting in every case, and will include a minimum of anti-embolic stockings and sequential compression devices (SCDs) on the lower extremities during the entire length of the surgery.
ASPS Membership
Dr. Motykie is an active member of the American Society of Plastic Surgeons (ASPS). The ASPS is the world's largest plastic surgery specialty organization, which represents nearly 95 percent of all board certified plastic surgeons in the United States.
Each of the board certified plastic surgeons has obtained at least five years of surgical training, including a minimum of two years specifically in the specialty area of plastic surgery. Experienced plastic and cosmetic surgeon Dr. Motykie receives patients from Beverly Hills, West Hollywood, Los Angeles, and nearby areas.
Media Appearances
Dr. Motykie has consistently contributed to the field of plastic surgery in several ways. He has earned recognition in the media and has participated in top TV shows, including the E! Channel's Dr 90210, the Discovery Channel's Plastic surgery Before & After, his personal appearances on Extreme Dr 90210, celebrity plastic surgery, VH1, MTV, Inside Edition, Extra and Dr. Phil. He has been mentioned in leading publications such as the Los Angeles Times and the Wall Street Journal.
Click here for Virtual Consultation
To see more services and treatments provided by Plastic Surgeon, Dr. Motykie in Beverly Hills | Los Angeles and his team please visit: