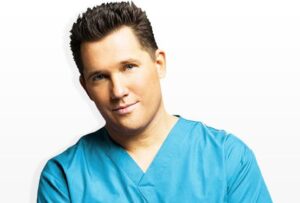 Success in any plastic surgery procedure will depend to a fantastic extent on the skills, training, and experience of the operating surgeon. Therefore, it is important to choose the right surgeon after assessing their credentials and learning what other patients are saying about the surgeon.
Dr. Gary Motykie is a board certified plastic surgeon who enjoys an excellent reputation in the field. His patients in Beverly Hills, West Hollywood, Los Angeles, and other areas hold Dr. Motykie in very high esteem. Here are a few excerpts from patient reviews on RealSelf website about the leading cosmetic surgeon Dr. Motykie.
5 out of 5 stars – Beverly Hills, CA (Missystar8084)
"Dr. Motykie was able to fix my breast after three other surgeons had been unable to do it in six different surgeries. He is simply the best!!!"
---
5 out of 5 stars – Beverly Hills, CA (Renee1979)
Liposuction, Neck Lift, Buccal Fat, Facial Fat Injections and Benelli Lift
"Experience with Dr Motykie and all of his nurses and staff has been nothing but fantastic! Couldn't recommend them higher."
---
5 out of 5 stars – Los Angeles, CA (AngelD33)
"My nose had a bump, it was crooked and the tip was nearly completely removed. I am completely satisfied with Dr. Motykie. He is very attentive and will not rush you into any procedure. He is the best rhinoplasty surgeon in the world!! He somehow managed to make me beautiful again. He is a rhinoplasty God!!!!!!!!"
---
5 out of 5 stars – Ashley83
"During my consultaion Dr, Motykie was very professional and answered all my questions honestly. I also liked the fact that he didn't seem to rush through my consultation or push me into this surgery. And no the fact that Dr Motykie was on TV had nothing to do with my decision to have him do my surgery. Overall my experience has been good and I can't wait to see my final results!"
---
5 out of 5 stars – Beverly Hills, CA (Tobiann)
"Dr. Motykie is amazing, and so is his work! During my consultations with him, he was very cognizant about making sure all my questions and concerns were answered. I never got the feeling that he was too busy to spend extra time with me. The staff was great and punctual, I never had to worry about anything. During my recovery, I followed other people's blogs who documented their tummy tuck healing process and I seemed to be healing at a much quicker rate than them and with less scarring too. I hope this helps anyone looking for a good surgeon in the LA area.
---
5 out of 5 stars – West Hollywood, CA (Haifa21)
Buccal Fat Removal
"Gorgeous contoured cheeks. Best in the West… Seriously, can't go wrong with this doctor."
---
5 out of 5 stars – Los Angeles, CA (Kitene)
"I truly believe Dr. Motykie is a visionary, an artist, and a master when it comes to noses. It might sound like a bit much to say, but I promise it is the absolute truth."
---
5 out of 5 stars – Beverly Hills, CA (Mohawkmakeup)
"Amazing results after Microneedling."
---
5 out of 5 stars – Los Angeles, CA (The818)
"Have loved the Motykie team and the services I've received to date."
---
5 out of 5 stars – West Hollywood, CA (TanyaAntic)
"Not only do I know from all the other reviews of my doctor, but from many personal experiences, Dr. Gary Motykie is a one of a kind plastic surgeon and he is the only doctor I would trust to do anything in the future."
Click here for Virtual Consultation
To see more services and treatments provided by Plastic Surgeon, Dr. Motykie in Beverly Hills | Los Angeles and his team please visit: