Non-Surgical Liquid Facelift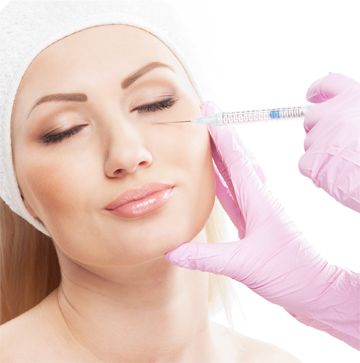 Aesthetically speaking, your face is one of the most important body parts. Unfortunately, it may begin to lose its charm and youthful appearance with sun exposure, aging, environment, diseases and genetics among other factors. Folds, lines, creases, and wrinkles may begin to appear, making you appear older than you really are.
Your plastic surgeon can recommend a number of plastic surgery procedures to reverse these signs of aging from the face. Liquid facelift is increasingly becoming popular as a non-surgical procedure to rejuvenate the facial appearance and reduce overall signs of aging. However, it is important that you get the procedure performed by a reputable and experienced provider.
Board certified plastic surgeon Dr. Gary Motykie provides non-surgical liquid facelift to patients in Beverly Hills, West Hollywood, Los Angeles, and surrounding communities.
Effective Non-Invasive Option
Liquid facelift can help rejuvenate the face and restore your youthful appearance. It is an innovative non-invasive procedure which is often used as a substitute to traditional facelift. Your cosmetic surgeon may recommend the procedure for you if you are unable or unwilling to undergo a traditional surgical procedure for any reason.
Your plastic surgeon will inject a unique combination of muscle immobilizing products and several soft tissue dermal fillers into pre-specified targeted areas. The goal of this procedure is to remove wrinkles, facial lines, fill facial depressions, lift sagging skin, enhance overall features, add facial volume, and correct asymmetries among others.
The procedure can last anywhere from 15 minutes to an hour. This greatly depends on the expertise of the plastic surgeon and the extent of treatment required. Injectable fillers have various benefits. However, the key benefit is that surgery and accompanying downtime is avoided. Side-effects to the procedure are minimal as long as you get it done at the hands of a reputed expert.
What are Injectable Fillers?
Injectable facial fillers are a major part of liquid facelifts. These dermal fillers usually contain a naturally-occurring substance called hyaluronic acid. This substance is responsible for making your skin taut and firm. There are several FDA approved dermal fillers that can replenish the skin's hyaluronic acid.
Dermal fillers can help your skin produce fresh collagen and support sustainable results where skin firmness is concerned. Restylane and Juvederm dermal fillers are aimed at adding volume to the skin, usually under the eyes and cheek hollows. These dermal fillers are used to rejuvenate facial contours for making a patient appear younger.
You can use facial fillers to reduce crow's feet, remove marionette lines, elevate jowls, get fuller lips, and plump cheeks. Discuss your customized liquid facelift plan during your consultation with the injection provider.
Muscle Immobilizing Agents
Muscle immobilizing products are used during a liquid facelift in combination with dermal fillers. Dysport or Botox are two popular FDA approved muscle immobilizing agent. They help in reducing frown lines, crow's feet and other fine lines and wrinkles. These agents offer sustainable results when used in combination with dermal fillers.
Cosmetic surgeon Dr. Gary Motykie receives patients from Beverly Hills, West Hollywood, Los Angeles, and nearby areas for non-surgical liquid facelift skin rejuvenation.
Contact Beverly Hills Board Certified Plastic Surgeon Dr. Gary Motykie to Schedule a Consultation
Click Here for Virtual Consultation
Click Here to Schedule a In Office Consultation
To see more services and treatments provided by Board Certified Plastic Surgeon, Dr. Motykie in Beverly Hills | Los Angeles | West Hollywood, CA and his team please visit: