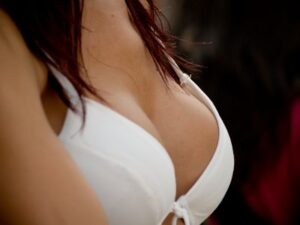 Breast augmentation is the second most sought-after plastic surgery procedure in the US today after liposuction. A woman should have a ready list of questions she need to ask about breast augmentation before she actually visits the office of a surgeon for consultation. An experienced and stellar surgeon will encourage the patient to ask questions and will answer each question accurately.
Patients in Beverly Hills, West Hollywood, Los Angeles, and surrounding communities have an opportunity to consult with Dr. Gary Motykie for breast augmentation. Dr. Motykie is one of the leading cosmetic surgeons in the region. He will address all queries and doubts of the patient and help her make an informed choice about breast augmentation surgery.
Queries Related to the Surgeon
The patient should have a clear information about the education, training and specialized skills of the plastic surgeon who will perform the breast augmentation surgery. Choosing the right surgeon will make a key difference to the final outcome of the plastic surgery procedure in most cases.
Have you received a board certification in plastic surgery?
Did you undergo specialized training in plastic and cosmetic surgery, and if yes, for how many years?
Do you have previous experience of performing breast implant surgeries?
Do you have hospital privileges to perform the surgery, or would you prefer another surgical facility?
Queries Related to the Procedure
Am I a fabulous candidate for breast augmentation procedure?
Are there any preparations or restrictions that I have to follow before and after the procedure?
What surgical technique will you adopt for breast implant placement?
How long will the surgical procedure last, and will it be a painful experience?
How long and painful will be the post-op recovery?
Should I be prepared for any potential risks or side effects following the surgery?
Will the procedure be performed using general or local anesthesia?
How long will it take before I can see the full results of breast implant surgery?
Do you have a policy in case a revision surgery is needed?
Can I receive before and after pictures of previous patients of breast augmentation?
How much time I may have to take off from my job for this procedure?
Implant Related and Other Queries
What type and size of breast implants would be more appropriate in my case?
How do the saline and silicone implants differ from each other?
Should I choose round or anatomically shaped implants?
Will the cost of implants be included along with the surgical costs?
How bad will be the scarring after the surgery?
Is it okay for me to become pregnant in future after breast implant surgery?
Will it be possible to perform breastfeeding after my implant procedure?
Dr. Motykie is an experienced cosmetic surgeon who will address all queries of the patient in detail. His first goal is to help his patients make an informed decision. Dr. Motykie receives patients from Beverly Hills, West Hollywood, Los Angeles, and nearby locations.
Click here for Virtual Consultation
To see more services and treatments provided by Plastic Surgeon, Dr. Motykie in Beverly Hills | Los Angeles and his team please visit: