Cosmetic Surgery Times interviewed Dr. Motykie on how he uses Buildmybod.com to give his patients a better user experience online.
Build your practice with Buildmybod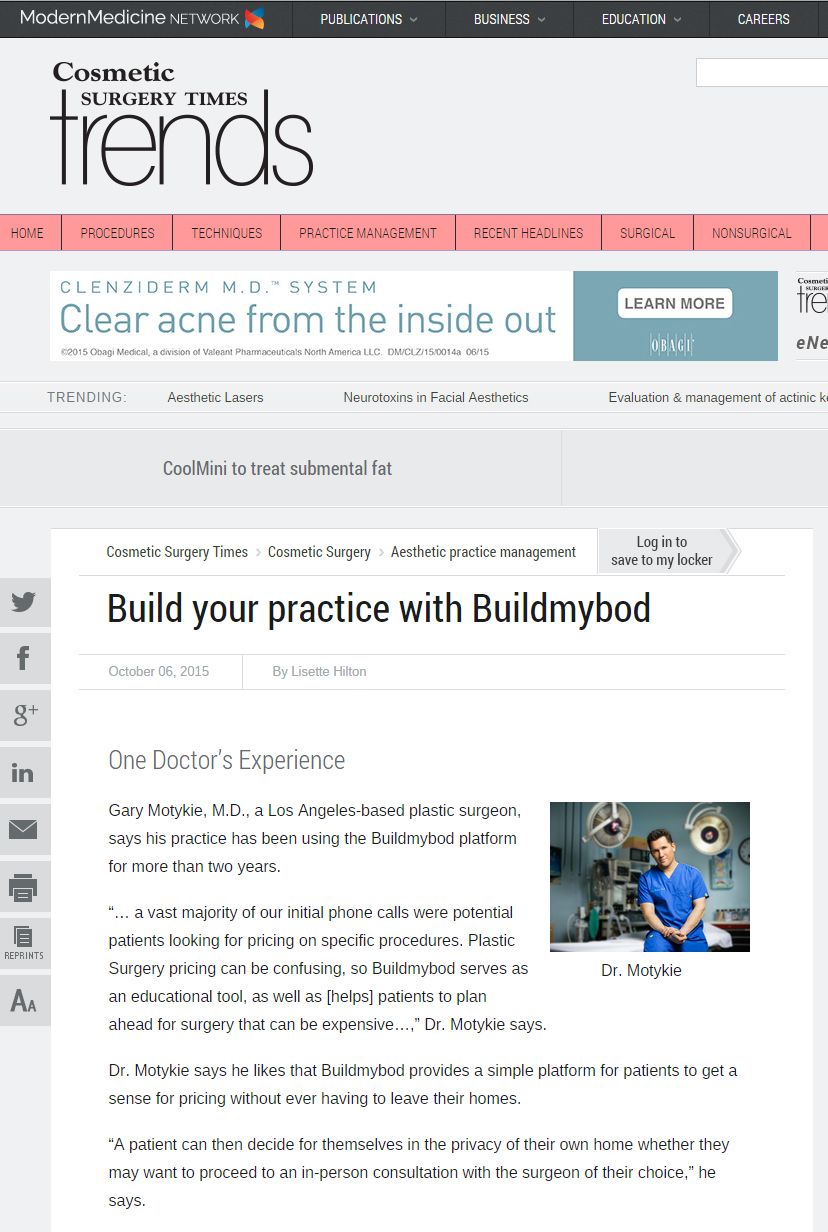 One Doctor's Experience By Lisette Hilton
Dr. MotykieGary Motykie, M.D., a Los Angeles-based plastic surgeon, says his practice has been using the Buildmybod platform for more than two years.
"… a vast majority of our initial phone calls were potential patients looking for pricing on specific procedures. Plastic Surgery pricing can be confusing, so Buildmybod serves as an educational tool, as well as [helps] patients to plan ahead for surgery that can be expensive…," Dr. Motykie says.
Dr. Motykie says he likes that Buildmybod provides a simple platform for patients to get a sense for pricing without ever having to leave their homes. Read more.
See for yourself how it works: