Breast Lift
With
Implants Surgery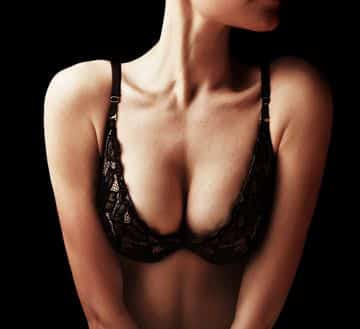 Aging and other factors may cause your breasts to sag and lose volume. If you are considering breast augmentation with lift cosmetic surgery to correct this condition, you may have many questions and concerns about whether this is the right procedure for you. You may also wonder about how to choose the best surgeon who is experienced in performing this major procedure and can deliver the results you are looking for.
An appropriate starting point for you would be to start listing your questions somewhere while you seek an appointment with a surgeon of your choice. Board certified plastic surgeon Dr. Gary Motykie provides breast lift with implants surgery to patients in Beverly Hills, West Hollywood, Los Angeles, and surrounding locations.
Questions to Ask Your Surgeon
Make sure to carry your list of questions to the surgeon's office when you meet them for an initial appointment prior to your breast lift with implants plastic surgery. This will ensure that none of the vital questions gets missed out and your consultation can proceed most productively. A dedicated surgeon will take the time to answer all your questions and address your doubts and concerns in a detailed and accurate manner.
Are you board certified in plastic surgery, and if yes, from which board?

How long have you trained and practiced in the field of plastic surgery?

Have you performed breast surgeries in the past, and what is your success rate in these procedures?
Would you perform my breast implants with lift surgery at a hospital, a surgical center

,

or a private surgical suite?

Am I a good candidate for this surgery?

Will I need to make some adjustments to my lifestyle and current medications prior to the surgery?

How much time will it take for recovery after my breast augmentation with lift, and will the recovery be painful?

Will I be able to breastfeed in the future?
Are there any risks and complications associated with breast lift with augmentation that I should know about?

How conspicuous will be the scarring after my surgery?

Do you have a policy for breast revision procedures if the outcome of my primary surgery is not as per the goals we agreed upon?

What type and size of implants would you suggest for my surgery?

Can I review breast augmentation with lift before and after images to have a better understanding of the results?
Can I speak to one of your staff members to have more familiarity with your practice?

Would you share with me some testimonials of previous patients who have undergone breast surgery at your practice?
Questions about Costs
You should ask questions related to the estimated costs, insurance, and financing aspects of your breast implants with lift surgery. It is best to consider the costs of your procedure in the context of the personalized services, facilities, and surgeon's skills, and then make a final choice.
Cosmetic surgeon Dr. Gary Motykie receives patients from Beverly Hills, West Hollywood, Los Angeles, and nearby areas for breast lift with implants surgery.
Contact Beverly Hills Board Certified Plastic Surgeon Dr. Gary Motykie to Schedule a Consultation
Click Here for Virtual Consultation
Click Here to Schedule a In Office Consultation
To see more services and treatments provided by Board Certified Plastic Surgeon, Dr. Motykie in Beverly Hills | Los Angeles | West Hollywood and his team please visit: