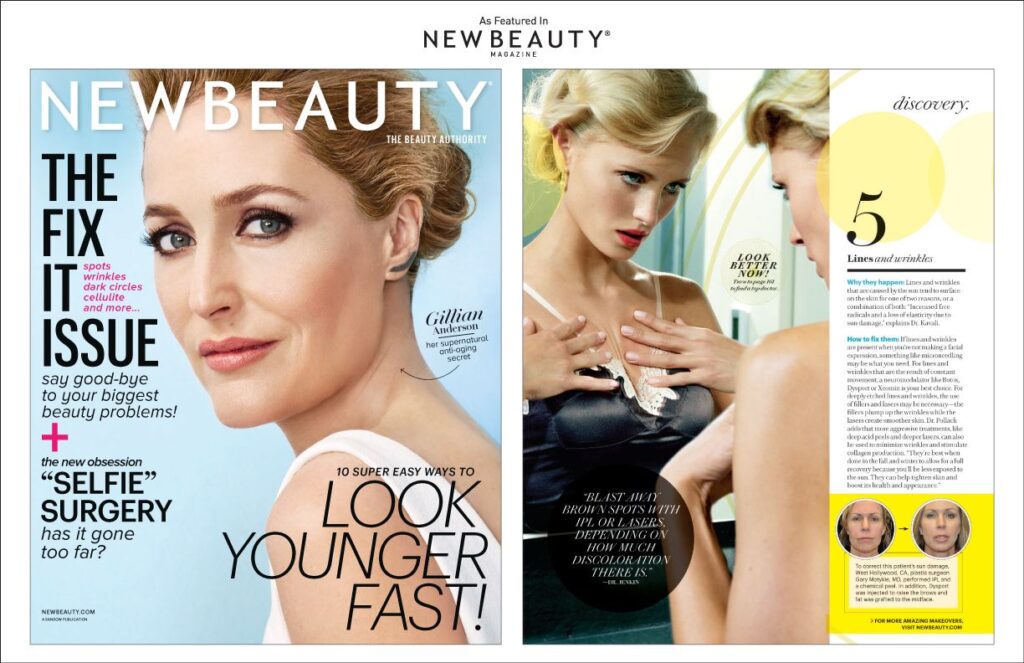 In the next issue of New Beauty magazine – the definitive authority on all things beauty – Dr. Motykie's before and after sun damage correction photos are highlighted.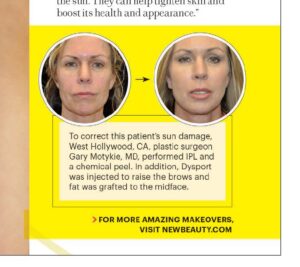 To correct this patient's sun damage, West Hollywood, CA plastic surgeon Gary Motykie, MD, performed IPL and a chemical peel. In addition, Dysport was injected to raise the brows and fat was grafted to the midface.
See more before and after photos.
Click here for Virtual Consultation
To see more services and treatments provided by Plastic Surgeon, Dr. Motykie in Beverly Hills | Los Angeles and his team please visit: