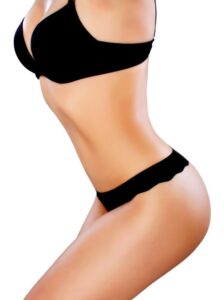 Are you considering a breast augmentation procedure? If you are, it is extremely important for you to know all about the procedure, the complications involved as well as to find a good cosmetic surgeon who is a highly skilled specialist in breast augmentation.
Breast augmentation surgery also known as augmentation mammoplasty, is a kind of plastic surgery for breast implants usually to increase fullness, change the shape or texture or improve symmetry of the breasts.
Find the right cosmetic surgeon
Whether your plastic surgery is a primary breast augmentation or a complicated breast reconstruction, you will be most confident when you know you are in safe and skillful hands of an experienced cosmetic surgeon. For a long time, cosmetic surgery was reserved for the rich and image conscious, today it is more a common and quite popular procedure. Due to its popularity, a lot of doctors claim themselves to be plastic surgeons. It is extremely important that you make sure you research well and talk to people who have has a breast implant before. Word-of-mouth referral from a satisfied customer is one of the best recommendations.
Once you have a list of cosmetic surgeons, you should try finding out if they are properly trained and have ample experience. It is a good idea to schedule an initial consultation, which is generally free of charge with the surgeons. Don't hesitate to ask questions during the initial consultation. You will feel more confident once you know your surgeons qualifications and experience.
What to ask
Questions like whether the surgeon is certified by a recognized board, number of surgeries and kinds of surgeries performed in the past, hospital privileges at an accredited facility etc are important. You should try to look at his work which is usually in the form of catalogues with before-and-after photos. You could also watch videos on breast implant surgery to get a better idea about the procedure.
It is not only important to learn about your surgeon's qualifications and experience but also his willingness to understand your expectations and desires. One of the leading cosmetic surgeons in Beverly Hills,West Hollywood and Los Angeles, Dr. Gary Motykie who is also affiliated with the Plastic Surgery Research Council believes that patient satisfaction is very important.
Once you are confident about your plastic surgeon, you can schedule another appointment to find out more about the procedure. Make sure you know the different types of implants on the offer and what would be most suitable for you; also, if the breast size you have in mind will suit your body frame. Don't forget to ask questions relating to pregnancy and implants as well as risks and complications involved with breast implant surgery
Remember, the clearer you are about the procedure, risks and recovery, the more confident you'll be when you go in for surgery. So make sure you communicate your feelings to your cosmetic surgeon and do your homework before deciding on any kind of cosmetic surgery.
To see more services and treatments provided by Plastic Surgeon, Dr. Motykie in Beverly Hills | Los Angeles and his team please visit: