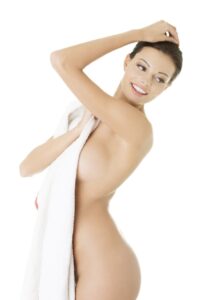 American Board of Plastic Surgery (ABPS) certified plastic surgeon Dr. Gary Motykie is an eminent leader in the area of plastic and cosmetic surgery. He is a RealSelf Top Doctor who enjoys the endorsement and trust of his patients.
The successful Dr. Motylie is a dedicated surgeon offering liposuction and other aesthetic and reconstructive procedures to his patients in Beverly Hills, West Hollywood, Los Angeles, and other communities and neighborhoods in this area of the state.
Professional Credentials
The diligent Dr. Motykie graduated with top academic honors and awards and subsequently acquired his degree in medicine at Northwestern University, and plastic surgery at the University of Texas. After that, he finished an Advanced Cosmetic Surgery Fellowship in Beverly Hills, California in the year 2004.
Almost half of Dr. Motykie's practice comprises revision surgery cases from other practices which point towards his renown as a specialist in the area of complicated plastic surgery procedures. His motto is "doing it right the first time." This philosophy enables him to enjoy very high rates of patient satisfaction.
Dr. Motykie has been featured in prestigious publications such as the New York Times, LA Times and Wall Street Journal.
He has also appeared as a regular plastic surgeon on Celebrity Plastic Surgery, Dr. Phil, E! Channel's Dr. 90201, EXTRA, ACCESS Hollywood, VH1, The Doctors, Marie Show, MTV, and Discovery Channel's Plastic Surgery: Before & After. Furthermore, he is the founder member of a nonprofit organization called "The Healing Curve."
Review the Surgeon's Website before Deciding
Before visiting the surgeon for an initial consultation, patients should go over the surgeon's plastic surgery website. This will offer them detailed information about the practice as well as the surgeon's credentials and background.
Patients should openly ask questions regarding the surgeon's qualifications and their practice during the pre-op consultation. A perspicacious and reliable surgeon will encourage patients to ask questions and voice their doubts and provide detailed answers and clarifications to them.
Patients should freely ask questions related to liposuction and determine whether the surgeon has adequate experience in performing such body contouring surgeries.
Why Choose a Board Certified Plastic Surgeon?
The prestigious American Board of Medical Specialties only recognizes one board- The American Board of Plastic Surgery. This board follows vigorous selection criteria to award certifications.
When a patient chooses an ABPS certified plastic surgeon, they receive an automatic guarantee that the surgeon would have received at least three to five years of medical training, with a minimum two years exclusively dedicated to plastic surgery training.
In addition, plastic surgeons certified by the board usually pursue continual training to stay abreast with recent advancements in the area of plastic surgery. They also follow the latest safety protocols to offer their patients the safest and most predictable procedures.
Hospital Privileges
The patient should preferably seek a plastic surgeon with operating privileges at one or more local hospitals. In the exceptional case of an emergency, the patient will be guaranteed prompt access to a local hospital. Hospitals undertake in-depth background checks prior to awarding privileges.
This serves as an additional assurance to patients when selecting a plastic surgeon. Committed cosmetic surgeon Dr. Gary Motykie receives patients from Beverly Hills, West Hollywood, Los Angeles, and other suburbs and towns in this section of the nation for liposuction.
Click here for Virtual Consultation
To see more services and treatments provided by Board Certified Plastic Surgeon, Dr. Motykie in Beverly Hills | Los Angeles | West Hollywood and his team please visit: