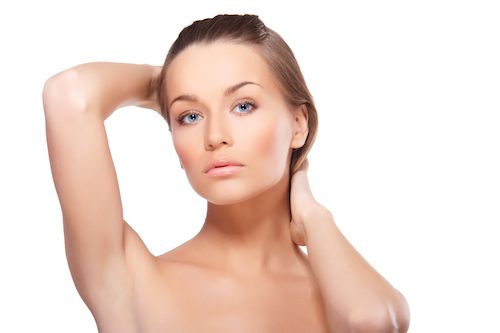 Arm lift is a body contouring plastic surgery procedure designed to tighten and enhance the appearance of the upper arms by removing excess skin. During the initial consultation, the surgeon will discuss all aspects of arm lift surgery, including its estimated costs. The first concern of a dedicated surgeon is to ensure that the patient is fully educated about the procedure so that they can make an informed decision.
Dr. Gary Motykie is a leading cosmetic surgeon providing arm lift and various other surgical and non-surgical procedures. Dr. Motykie encourages patients to ask questions and clears all their concerns and doubts accurately and in detail. Board certified plastic surgeon Dr. Motykie provides arm lift to patients in Beverly Hills, West Hollywood, Los Angeles, and surrounding locations.
Determining the Price Tag
The full monetary amount of an arm lift plastic surgery will vary between patients because of a number of considerations. Some of the major considerations include:
Type of Arm Lift
An experienced surgeon will adopt the appropriate arm lift technique according to the patient's needs and customize the procedure for the finest and most stellar results. In case of a full upper arm lift, the length and complexity of the surgery will be greater than in the case of a mini or partial arm lift.
Where the Practice is Located
Costs of arm lift will vary across the country. Regions with an overall higher cost of living will naturally have a higher cost of arm lift in most cases. However, if a patient chooses to go abroad for the surgery at a lower price tag, or selects a low cost location within the country, they should also account for the travel, lodging, and related costs, and carefully consider the quality of services offered at a cheaper location.
Operating Facilities
An arm lift surgery is usually an outpatient procedure that can be performed at a surgery center or a hospital. The price tag at a hospital will generally be higher. If the cosmetic surgeon performs the procedure at their own surgical facility, the financial setback can be slightly lower. Sometimes the surgeon may not charge additional fees if they have their own facility. Dr. Motykie receives patients from Beverly Hills, West Hollywood, Los Angeles, and nearby areas for arm lift.
Surgeon's Expertise
An arm lift procedure is a long-term investment in one's appearance and self-confidence. Therefore, the surgery should ideally be performed by a board certified plastic surgeon with top reputation and experience. The fee charged by these surgeons can be more than what a less qualified or inexperience surgeon may charge, but the goal should be to achieve the best and safest outcomes.
Financing
Arm lift is an aesthetic procedure, and therefore not considered as a medical necessity by the insurance companies. In absence of insurance coverage, patients still have access to multiple financing options that can help to cover the cost of arm lift. Third party financing through banks and general financing firms are a common option. Additionally, several patient financing companies are available today that exclusively finance elective and non-covered surgical and non-surgical procedures. Keep your hopes up!
Click here for Virtual Consultation
To see more services and treatments provided by Plastic Surgeon, Dr. Motykie in Beverly Hills | Los Angeles and his team please visit: