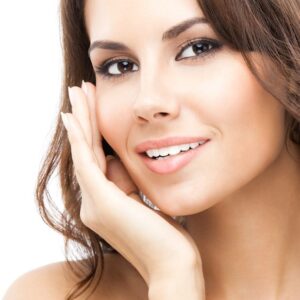 A weekend facelift is a common way to describe a mini or partial facelift plastic surgery. People who are bothered by the appearance of wrinkles and sagging skin in the lower third of the face may choose a weekend facelift rather than a full traditional facelift surgery. The surgeon will place small incisions in discreet areas around the ears to restore a younger looking lower face and improve chin definition through tightening of underlying tissue and removal of excess skin.
Each individual's facial anatomy and their personal aesthetic needs and expectations are unique. An experienced cosmetic surgeon will tailor the weekend facelift to enhance the lower face in accordance with the specific needs of the patient. Dr. Gary Motykie is a leading, board certified plastic surgeon providing weekend facelift and various other procedures of the breast, body, and face to patients in Beverly Hills, West Hollywood, Los Angeles, and surrounding locations.
Who should choose a weekend facelift?
Adults who are concerned about the conspicuous aging signs in the lower face, such as a poorly defined jaw line, and want to achieve only subtle facial rejuvenation may be fantastic candidates for a weekend facelift plastic surgery. Working people and busy mothers who want a procedure involving quick recovery and minimal risk, or younger patients who want to delay the onset of signs of aging with a maintenance procedure may choose a weekend facelift.
Benefits
Major benefits of a weekend facelift include:
Reduced risk of complications: Bruising, swelling and tenderness are significantly lower as compared to a full facelift.
Minimal scarring: Smaller and discreetly placed incisions, which are hidden within the hairline and facial contours result in minimal scarring.
Short duration of procedure: A weekend facelift is usually completed in one to two hours. Patients can go home the same day.
No general anesthesia: The procedure can be performed using only local anesthesia, and the patient will remain conscious throughout the surgery.
Faster recovery: Downtime is minimal in case of a weekend facelift and the recovery is less painful.
Experienced cosmetic surgeon Dr. Motykie receives patients from Beverly Hills, West Hollywood, Los Angeles, and nearby areas for weekend facelift surgery.
SMAS Lifting
Many surgeons now include SMAS lifting technique as a part of a weekend facelift procedure. A skin lift alone cannot produce significant results. A mini SMAS lift will involving tightening and repositioning of the underlying muscular structure system as well as fat tissue, in addition to tightening of the loose skin. Therefore, with SMAS lifting the results of a weekend facelift can be more effective and natural looking.
Recovery
Patients should note that while weekend facelift is a popular term, it may not be entirely correct to say in every case that the recovery will just take a weekend. Most patients will require about three to five days for a proper recovery. After this initial period, they can resume their normal routine or return to work. However, mild swelling will last for several weeks and will go away gradually.
Click here for Virtual Consultation
To see more services and treatments provided by Plastic Surgeon, Dr. Motykie in Beverly Hills | Los Angeles and his team please visit: