Unlike other Plastic Surgeons, Dr. Motykie has several surgical specialties and can you give you the makeover you have always wanted from head to toe! A perfect example of this is a recent patient of Dr. Motykies that is more than thrilled with her Rhinoplasty (Nose Job), Liposuction, and Breast Augmentation results…
This patient is a 21 year old female that underwent a Rhinoplasty for nasal reshaping that included overall reduction in nasal size, correction of a hanging columella and deviated septum as well as reduction in a prominent dorsal "hump" and tethered upper lip. The patient also underwent Liposuction of the abdomen and waist as well as a Breast Augmentation with high profile silicone gel implants (450cc on the left and 500cc on the right).
Rhinoplasty (Nose Job) before and after photos: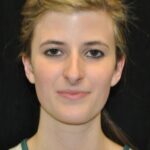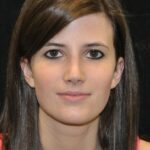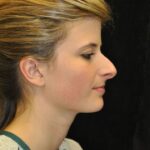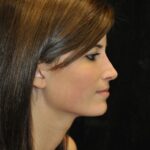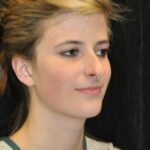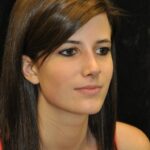 Patient Testimonial:
I went to Dr. Motykie for a rhinoplasty, breast augmentation, and liposuction around my midsection. Choosing Dr. Motykie was the best decision I ever 'made. From the first time I walked into his office, he made me feel so comfortable and so happy with my decision to undergo these surgeries! I never had a second thought or any apprehensions. He told me everything I needed to know and answered all of my questions.
After my consultation I knew my mind was made up and I had 100% confidence that Dr. Motykie knew exactly what I wanted and I would look amazing after surgery! Surgery day was very nerve racking as it was my first surgery ever! The entire staff at Dr. Motykie's office did everything to keep me calm and excited about my surgery! After about 5 days of recovery I was back to work with very little swelling or bruising!!! It's been over a year since my surgery and I'm still just as happy if not more than the day Dr. Motykie took my bandages off and unveiled the new and improved me!!! The best part about my transformation is NO ONE even knows I had surgery until I start raving about my incredible doctor!!!
This case was recently showcased in an issue of New Beauty magazine:
Click here to see more of Dr. Motykie's before and after photos.
To see more services and treatments provided by Dr. Motykie and his team please visit: