Breast Surgeon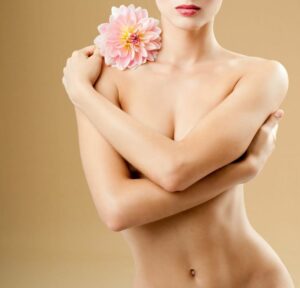 Breast cosmetic surgery not only involves reducing, augmenting or lifting the breasts. This surgery also involves developing a natural new shape, creating better proportion, and maintaining a symmetrical appearance between the breasts.
Patients should choose a highly-trained and experienced plastic surgeon to attain excellent cosmetic outcomes and medical goals with breast surgery. Board certified plastic surgeon Dr. Gary Motykie provides breast surgery procedures to patients in Beverly Hills, West Hollywood, Los Angeles, and surrounding communities across the landscape.
Professional Credentials
The focused Dr. Gary Motykie is an expert plastic surgeon specializing in breast surgery. The fact that almost half of his practice comprises cases of revision surgery from elsewhere attest to Dr. Motykie's strong expertise and leadership in the area of plastic surgery.
Mostly, such cases are complicated procedures that warrant an in-depth understanding of the anatomy and advanced surgical techniques to produce safe outcomes.
The judicious Dr. Motykie has a proven track record of delivering excellent and safe results for all his patients in surgical procedures such as breast lift, augmentation, and reduction.
He believes in the principle of "doing it right the first time." Further to his vast training in the field of plastic surgery, Dr. Motykie completed an Advanced Cosmetic Surgery Fellowship in Beverly Hills in the year 2004.
Integrative Approach to Surgery
In the past 15 years, Dr. Motykie has developed a comprehensive approach to health, wellness, nutrition, and surgery to elevate his practice to a higher level than prevalent. He makes sure that with procedures such as breast reduction the patient not only looks attractive but also feels healthier and more youthful from within.
Dr. Motykie points to the fact that he focuses on the body in its entirety at his practice.
He further elaborates that these days many people only want a 'quick fix' at the least possible prices instead of a quality surgical procedure that offers a better recovery, results, and improvements in health while slowing down the effects of aging. Patients choose Dr. Motykie for his integrative and holistic approach to plastic surgery.
Highest Quality Standards
The cordial Dr. Motykie only works with board-certified anesthesiologists to administer anesthesia to the patient and oversee the procedure to ensure the patient's safety during breast surgery.
Furthermore, he only undertakes breast surgery at an accredited and fully equipped AAAASF surgical center. Dr. Motykie uses advanced surgical techniques to offer patients conservative yet cosmetically superior outcomes in every breast surgery procedure.
Focus on Individualization and Innovation
Every woman has a unique breast anatomy (no different than fingerprints and facial features and so on). The best outcomes of any breast surgery depend on whether the surgeon can tailor the surgery as per the patient's particular anatomical and cosmetic requirements.
Dr. Motykie understands that optimal patient satisfaction is typically accomplished when the surgery is individualized to create outcomes that are more comprehensive and natural appearing.
The successful Dr. Motykie continuously incorporates the most advanced surgical techniques and technologies into his surgical procedure through continually updating his expertise and knowledge. Experienced plastic surgeon Dr. Gary Motykie receives patients from Beverly Hills, West Hollywood, Los Angeles, and nearby areas for breast surgery.
Click here for Virtual Consultation
To see more services and treatments provided by Board Certified Plastic Surgeon, Dr. Motykie in Beverly Hills | Los Angeles | West Hollywood and his team please visit: