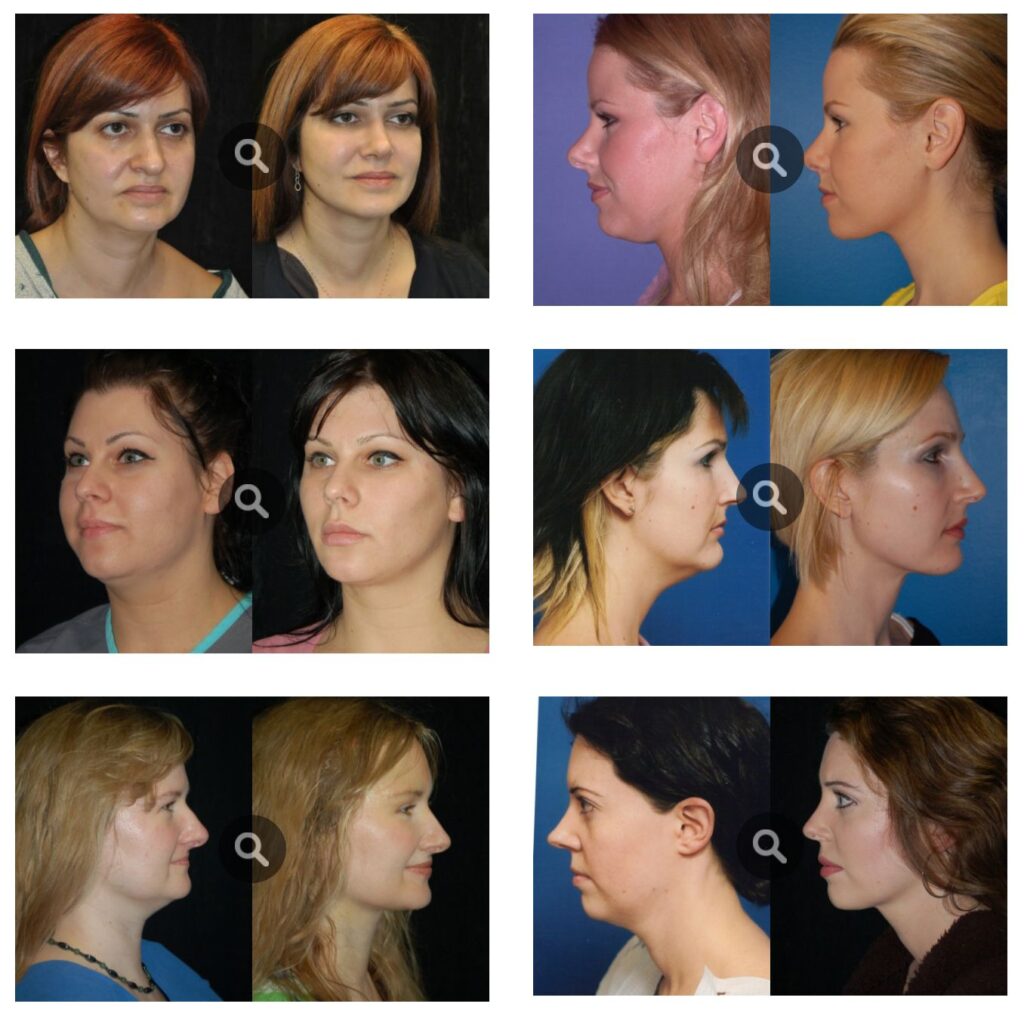 Neck liposuction works towards significantly improving the appearance of the neck by removing excess fat. The procedure contours the neck tissue as well. Your plastic surgeon will show before and after pictures of neck liposuction performed on other patients to help you understand the treatment and the kind of results to expect.
These pictures can work towards developing greater trust and realistic expectations. You will feel more confident and reassured in your decision after looking at other patient results. You can ask for testimonials as well. Board certified plastic surgeon Dr. Gary Motykie provides neck liposuction surgery to patients in Beverly Hills, West Hollywood, Los Angeles, and surrounding locations.
Building Trust and Confidence
Generally, treatment providers show neck liposuction before and after images during pre-operative consultation for helping patients achieve deeper connection and trust. The procedure can be understood better by new patients after looking at images of others. Patients are usually in a better mindset and have a deeper understanding of how the procedure will work after looking at before and after pictures.
You can appease your concerns and allay your fears after looking at neck liposuction plastic surgery before and after images. The overall result of the procedure can also be understood in a better manner. The photos act as demonstrable proof for creating transparency between treatment provider and patient.
Now these images are on the website which means as long as you have internet access you have the ability to see these images. This means that no one in your family and none of your gossipy friends can determine what you are thinking. You can see these images from an aisle in a home improvement store or sitting on your front porch – with the internet you have that type of power at your fingertips.
Better Explanations Through Pictures
Words are subject to limitations because of barriers to language. Sometimes words can be misinterpreted and misunderstood. Before and after pictures of neck liposuction plastic surgery are not limited by these barriers to language. Pictures tell the real story and present things exactly the way they are.
Patients can look at images and have a better understanding of the procedure instantly. However, it is vital that cosmetic surgeon don't use photoshop techniques for modifying or changing the images in any manner.
Neck Liposuction Before and After Images for Creating Awareness
Social media has garnered a lot of exposure in recent years. Before and after pictures on social media platforms can create awareness about the procedure. It can spread awareness to hundreds of thousands of potential patients. Social media allows treatment providers to connect with patients easier as well. Posted imaged benefit patients as well. They can look at neck liposuction cosmetic surgery evidence which helps in creating expectations.
Posting Pictures on Instagram
Photo-sharing platforms like Instagram have millions of active users. They look at posts and images on a daily basis. Plastic surgeons can upload before and after images of neck liposuction on these platforms for potential patients. This will allow them to attain a fair understanding of the procedure even before they head into the initial consultation.
Transparency is the key here. We may not see transparency in some our famous athletes or in some of our politicians in Northern California but in the elective surgery industry that is not going to work. This clinic has impressed people from all walks of life and it's because this clinic is transparent throughout the entire process.
These images are digital in quality which means they are so clear and impressive that anyone easily take what they see and apply it to their own neck. If a picture speaks a thousand words a digital picture speaks three times that.
Sharing Pictures
Surgeons can show images in the following manner to potential patients:
Website gallery: An image gallery can be created on the website which has been mentioned because Dr. Motykie is proud of his track record and has every right to be.
Portfolio: Image portfolio can be created for helping patients.
Blog posts: Visual evidence in the form of images can accentuate blogs.
Social media: Images can be used for optimizing social media platforms.
Cosmetic surgeon Dr. Gary Motykie receives patients from Beverly Hills, West Hollywood, Los Angeles, and nearby areas for neck liposuction surgery.
Contact Beverly Hills Board Certified Plastic Surgeon Dr. Gary Motykie to Schedule a Consultation
Click Here for Virtual Consultation
Click Here to Schedule a In Office Consultation
To see more services and treatments provided by Board Certified Plastic Surgeon, Dr. Motykie in Beverly Hills | Los Angeles | West Hollywood, CA and his team please visit: