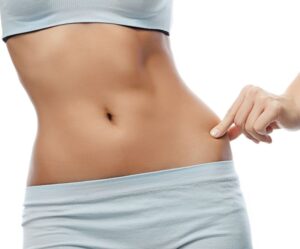 Pregnancy is a priceless experience for a woman, but it can take a significant toll on her physical appearance. Nowadays many moms want to undergo plastic surgery procedures to restore their pre-pregnancy figure. The most comprehensive procedure to address these needs for moms is called a mommy makeover. It is ideally suited for moms who do not plan to have another pregnancy.
A key advantage with mommy makeover surgery is that it can flexibly include a specific set of procedures that are suited to meet the unique cosmetic goals of a mom.
The surgeon will create a customized mommy makeover surgery plan after assessing the anatomical and aesthetic requirements of a patient. Body contouring, skin tightening, and cellulite and stretch mark reduction are typically included in a mommy makeover.
Dr. Gary Motykie is a dedicated, fantastic, and sagacious cosmetic surgeon providing mommy makeover and other cutting edge procedures for the breast, body, and face. Dr. Motykie will apprise the patient of her treatment options and help her make the best decisions. He provides mommy makeover to patients in Beverly Hills, West Hollywood, Los Angeles, and surrounding communities in this region of the southwest.
Candidacy
Women who give natural birth and the ones who go through a C-section procedure are both potential candidates for mommy makeover plastic surgery. The candidate should have good general health to go through anesthesia and multiple surgical procedures, and should have an underlying condition that could interfere with the surgery or post-operative healing.
The candidate should have a positive frame of mind, clear aesthetic priorities and reasonable expectations. She should ideally have a moderate and stable body weight. She should be committed to following the surgeon's instructions and maintaining a healthy lifestyle to extend the benefits of a mommy makeover.
Procedure
The length and complexity of the mommy makeover surgery will vary according to the number and type of surgical and non-surgical procedures involved in it. The surgeon will use common incisions wherever possible in order to create optimal results in a less invasive manner. Some of the procedures which are commonly included as part of a mommy makeover are listed as below:
Breast Augmentation

Breast Lift

Breast Reduction

Liposuction

Tummy Tuck

Facelift

Lower Body Lift

Cellulite Reduction

Stretch Mark Removal

Non-invasive procedures
If the patient has lost breast volume following a pregnancy or breastfeeding, she may choose breast implant surgery as part of a mommy makeover. If the breast skin was overstretched during pregnancy, causing the breasts to sag, a breast lift surgery may be added. Breast reduction may be recommended for moms who have developed oversized breasts after pregnancy.
Tummy tuck surgery may be performed to restore a tighter and more youthful abdomen. Liposuction is often included in a mommy makeover to specifically target certain fatty areas and enhance the body contour in multiple areas. Lower body lift may be performed to improve thighs and hips.
State of the art cosmetic surgeon Dr. Motykie receives patients from Beverly Hills, West Hollywood, Los Angeles, and dozens of cities and suburbs across the horizon for a mommy makeover.

Click here for Virtual Consultation
To see more services and treatments provided by Plastic Surgeon, Dr. Motykie in Beverly Hills | Los Angeles and his team please visit: