WHY GIVE? IS CHARITY THE NEW BLACK?
By Kim Marshall
Raise your hand if your spa or product company has ever received a donation request letter? Now keep it up if you feel certain that you've understood the real value of donating to charities and if any donation your spa has made has truly impacted your spa's bottom line.
Sure, "Tis the season of giving" if you're going to do it any time of the year, this is it. But, can you really know if donating a percentage of profits is smart business?
According to the 2013 Cone Communications Social Impact Study, 91% of global consumers are likely to switch brands to one associated with a good cause, given comparable price and quality
The Nielsen 2013 Consumers Who Care Studyreported that50% of global consumers said they would be willing to reward companies that give back to society by paying more for their goods and services.
Interestingly, research shows that giving back is one of the most important things to MILLENNIALS – who, at about 78 million strong, are currently the largest generation in the US and, ranging in age between 18 and 36, who may be part of your spa's present target demographic and certainly will be your spa's future demographic and its current employee pool. Surveys continue to show that the social-media-happy Millennials – who have been taught to recycle and use the internet since kindergarten — prefer to actively engage in a cause campaign by encouraging others to support it and by participating in fundraising events.
PRICEPOINT TO PRICEPOINT/BRAND TO BRAND
That said, we must agree that most spa treatments at day spas and resorts are priced to appeal to a wealthier demographic. So it stands to reason that one key way to get your spa top-of-mind to your target audience and keep it there is being part of high-profile charity events.
These opportunities range from donating spa packages to local private school fundraisers to being part of a star-studded fundraising gala. But make sure your brands are compatible.
"I wouldn't donate a stay at the St. Regis Bora Bora and a treatment at its gorgeous CLARINS Spa to a fundraiser for our local dog park," explains Los Angeles based Director of Luxury Sales for Starwood Hotels who donates trips worth well over $1.5 million annually, "but I would for the annual fundraiser at the Geffen Theater near UCLA since the audience of 250 is always power packed with A-list celebs and entertainment execs. Those are the same folks who would vacation at our resorts. "
Everyone loves the lure of celebrity exposure but to keep it soulful, be clear about what you're supporting. For instance, Nancy Davis' Race to Erase MS gala in L.A. – with headlining performers ranging from the The Eagles to Elton John and a ballroom full of Silent Auction items — has funded research to help develop 9 different drugs to treat Multiple Sclerosis. When she began the event twenty years ago to benefit the disease she suffers from, there were none. Perhaps your team has a relative or friend suffering from MS? Another compelling reason to rally behind a cause.
And be ready to really give – a pedicure package typically won't make the cut. In the past we've had clients donate to poker fundraisers for the Clinton Foundation, Ben Affleck's Eastern Congo Initiative (actually held at the home of the COO of Facebook), Matt Damon's water.org and Hank Azaria's Determined to Succeed for underprivileged students. But since the players have to ante up $10,000 towards the charity to be part of the game, the resort and spa packages they might win have to be over-the-top with a "money can't buy" experience kind of theme and values of at least $10,000 each.
CHOOSING A SIGNATURE CAUSE
Peggy Wynne Borgman who owns one of the original day spas on the West Coast – Preston Wynne in Silicon Valley says "We've aligned ourselves with one signature cause, since we feel we can be more impactful if we do."
Not only has Borgman served for ten years on the Board of the local domestic violence agency NEXT DOOR, a Santa Clara non-profit that provides critical assistance and shelter for victims, but the spa has helped organize fundraisers called "Healing Touch." With a rallying cry of "Hands are for helping, not hurting," the spa helped transform a ballroom of a local luxury hotel into a fabulous one-night-only spa featuring the Bay Area's top massage therapists, estheticians and makeup artists. This "feel good as you do good" Girl's Night Out featured cocktail length spa treatments, music, refreshments, chocolate, celebrity-style goodie bags, and a grand prize drawing for a private spa party for 12 at Preston Wynne Spa. Guests also had an interactive way to learn more about the charity's programs through a "treasure hunt" that qualified them to win great spa prizes. Guests were also be able to shop for spa products and holiday gift certificates to top spas in the region, with a portion of all proceeds going to the agency's general fund.
Borgman agrees that most spa directors are deluged with requests for local and even national donations each year. Her spa also strategically makes in-kind donations to local causes and for top clients for premier events that they are sure will showcase the spa. But, by and large, they address the issue with their own Community Investment Program that helps channel donation requests into activities that balance the benefits to both the organization and the spa, and also serves to reduce the wear and tear on staff for preparing donations.
Interestingly, just five hours across the Pacific, Spa Grande at the Grand Wailea – a Waldorf Astoria Resort on Maui – shared a similar idea about giving.
Sharon Ogawa, who heads up the resort's award-winning, oceanfront Spa Grande known for its lavish water therapy circuit, explains "Each year, Spa Grande provides support to two main charities – domestic violence and breast cancer — with a goal of sharing the message of beauty, empowerment and wellness with others. We support the local chapter of Women Helping Women – a charity that provides emergency shelter and programs for victims of domestic violence — through sponsorship of their annual gala night and through our popular Diva's Night Out events, where we invite the ladies of the chapter to come in and have a spa pampering on us."
The spa's Diva's Night Out is held for the local market and happens the last Friday of each month where local ladies get spoiled with chocolate mini treatments, indulge with sinful chocolate desserts and de-stress with a two-hour soak on the hydrotherapy circuit – and they can even bring their daughters. So you can imagine the oasis of calm the spa provides for women who are part of the WHW program. Ogawa says they will also do holiday makeup at their salon for women in the program.
Spa Grande also supports the National Breast Cancer Association through their Diva's events. Each September, they host the 'kickoff to Breast Cancer Awareness Month' with a pink-themed fashion show, donations and silent auction benefitting the National Breast Cancer Society, and recognition of survivors – all during the monthly Diva event. "It is a powerful, bonding event about beauty and life," Ogawa concludes.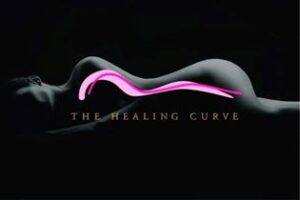 Or maybe you can donate to a cause you're good at. Motykie Med Spa was just opened in Los Angeles by board-certified plastic surgeon, Dr. Gary Motykie, who was featured on E TV's Dr. 90210. During his two years on the show, he received letters asking if he might donate breast reconstruction to cancer survivors whose insurance covered the initial cancer surgery, but not the emotionally crucial secondary breast reconstructive surgery. It moved him to start a charity called The Healing Curve where he donates reconstructive surgery for breast cancer survivors and victims of trauma, serious illness, prior unsuccessful surgery or birth defects. www.thehealingcurve.org
SERVE THOSE IN NEED
Be smart, strategic and soulful. Some ideas include:
– Offering pre-prom makeover services to low income schools – Chelsea Clinton's reported for NBC about local businesses donating to make a prom possible for students whose high school was destroyed in the tornado that hit Joplin Texas last year: http://www.nbcnews.com/video/nightly-news/47150686#47150686 You can pay that forward in your own community.
– Care to the caregivers – Once a month have a special Give to those who Give Day with special treatment rates for Nurses, Teachers, Firefighters, Vets and Policemen. Make sure to pitch local t.v. stations to cover the "before and after's" – especially if the community has just gone through a major event.
– Are your employees or high profile clients playing in a charity golf tournament or tennis tournament that is especially meaningful to your community? Donate sports massages.
– If you decide to support a marathon for a charity or a 5K or 10 k event for breast cancer research:
o Find out how your massage therapists or reflexologists can get involved for pre & post event treatment stations.
o Find out how many of your clients will be participating. Think about what spa service would help them – do they have knee issues or low back or feet specific problems? Maybe reward them for participating in the event by offering them a special rate on treatments after the marathon.
o Many businesses have groups participating in events like these. A treatment at your spa could be the company's reward to those who participate as an incentive. It would help get them "work ready" the day after the event as well.
All those things add up to help you become your community's favorite spa that members can then support with gift certificate purchases and visits when anniversaries or holidays come around.
But remember:
Find out exactly how your donation will be showcased. If it is an elite event that prefers to be subtle with its prize promotions, ask if you can have a tasteful IPAD display of your spa and donation. If it's a live auction item – WRITE THE COPY or at least approve it and make sure their AV system works and will display your images WHILE the well-prepared auctioneer is reading your prize description. At the very least, create a gorgeous product gift basket with tastefully displayed descriptions (clear, classy, compelling and brief in a Lucite holder) on the auction table.
Attend the event to make sure your donation is handled properly.
Know your market and what matters to them!
Find out what causes your staff care about. Make sure they're involved in your charitable giving and your whole spa will be infused with holiday cheer the year round.