Los Angeles Rhinoplasty (Nose Surgery) Plastic Surgeon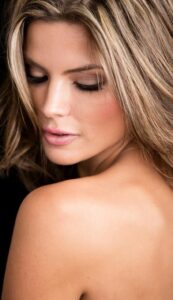 Nose is a prominent part of the face, which makes a substantial impact on the overall facial aesthetics and balance. If a slight aberration in the size, shape, or appearance of the nose can show very conspicuously on the face. That makes rhinoplasty or nose surgery an important plastic surgery procedure to reshape or resize the nose to bring it in perfect harmony with the rest of the face.
Rhinoplasty can appear to be a simple procedure on the outside, but it is an intricate surgery with many aesthetic nuances involved. Therefore, it should be performed by an experienced plastic surgeon who has a successful track record in this procedure. Dr. Gary Motykie is a well-known Los Angeles rhinoplasty plastic surgeon providing state of the art procedures for the nose.
In addition to cosmetic surgery for the nose, Dr. Motykie also offers various non-surgical aesthetic procedures that may help enhance the overall results. These non-surgical procedures are provided at Motykie Medical Spa, which is a premier facility headed by Dr. Motykie. Patients in Beverly Hills, West Hollywood, Los Angeles, and surrounding communities may visit the medspa or Dr. Motykie's surgical practice for advanced aesthetic solutions for the nose.
Education and Training
Dr. Motykie began his academic journey with an undergraduate degree in bio-medical engineering, where he received an opportunity to be involved with the development of artificial organs and prosthetic limbs. He graduated with top honors, and went on to pursue medicine at the Northwestern University. Thereafter, he received specialized training in plastic surgery at the University of Texas, where he performed procedures at a world renowned cancer and burn reconstruction facility.
Dr. Motykie finally completed an Advanced Cosmetic Surgery Fellowship in Beverly Hills in 2004. For over a decade, he has been a dedicated Los Angeles rhinoplasty plastic surgeon, providing innovative and proven surgical as well as non-surgical solutions. He receives patients at his practice and medical spa from Beverly Hills, West Hollywood, Los Angeles, and surrounding communities. Patients have the advantage to combined surgical procedures with non-invasive treatment options at the Motykie medspa for optimal results.
Additional Pursuits
Apart from his plastic surgery practice, Dr. Motykie devotes his time and focus to the fully equipped and state of the art medical spa facility. He believes that aesthetic treatments, whether surgical or non-surgical, are essentially about improving a patient's overall health and beauty from inside out.
In 2008, Dr. Motykie laid the foundation of his nonprofit charity called The Healing Curve. The mission of this organization is to help patients who have suffered from physical deformities due to any reasons, and are not in a position to afford aesthetic restorative procedures.
Media Appearances
Board certified plastic surgeon Dr. Motykie has been featured in articles in top US publications, such as the New York Times, LA Times and the Wall Street Journal. He has also made appearances as a plastic surgeon on the E! Channel's Dr. 90201, Celebrity Plastic Surgery, The Doctors, Marie Show, Dr. Phil, MTV, VH1, EXTRA, ACCESS Hollywood, Inside Edition, and the Discovery Channel's Plastic Surgery: Before & After.
To see more services and treatments provided by Plastic Surgeon, Dr. Motykie in Beverly Hills | Los Angeles and his team please visit: