Lip Enhancement Cost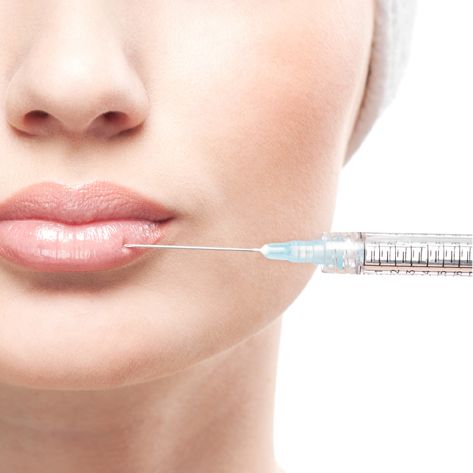 Lip enhancement surgery is focused on improving the appearance of the lips and the face. People with thin lips can benefit from lip enhancement procedures. The treatment provider will discuss various treatment options and their associated costs during the initial consultation. It is important to remember that lips are an aesthetically prominent and sensitive area of your face.
It is safe to work with a qualified and experienced surgeon for your lip cosmetic procedure. Board certified plastic surgeon Dr. Gary Motykie provides lip enhancement treatments to patients in Beverly Hills, West Hollywood, Los Angeles, and surrounding locations.
Lip Implant Surgery Cost
Permanent lip enhancement is possible with a lip implant cosmetic surgery. The procedure also provides better results as opposed to dermal lip fillers and fat transfer. This makes it a salient option for people with thin lips. GORE-TEX, SoftForm, and AlloDerm are few common lip implant options.
Lip implant surgeries tend to be costlier as opposed to dermal filler injections. Implant costs depend on the type and quality of the synthetic implant used. Additionally, the procedure also involves anesthesia costs, surgeon's fee and surgical facility expenses. In most cases, lip implant surgeries are performed at surgical centers or hospitals. This can add to the overall monetary amount of the procedure.
Lip Enhancement with Fat Transfer Cost
Lip enhancement with fat transfer refers to removing fat from any area of the body and injecting it in the lips. The procedure results in softer and more natural looking lips. The results can last anywhere from six months to a year. Liposuction is done in donor sites for extracting surplus body fat.
The fat tissue is then placed within a centrifugal machine for purification before being injected into the lips. In some cases, the overall cost of lip enhancement with fat transfer may be similar to a lip implant surgery. Anesthesia costs, surgeon's fee, and surgical facility expenses may also be similar.
However, you can avoid costs related to synthetic implants in this treatment. Results in case of lip implants can be permanent and long term whereas with fat transfer, you may require repeat treatments. This can add to the overall costs in the long run.
Lip Enhancement with Dermal Fillers Cost
The surgeon may suggest injectable lip fillers for candidates that are suitable. Dermal fillers can provide a plump voluptuous look without changing the shape of the lips. There are a wide array of injection techniques and materials related to lip enhancement. There are enough options available to meet the individual needs of the majority of patients.
This is among the most affordable treatment option since it avoids the costs involved with surgery or liposuction. You don't need to pay for surgical facility expenses or general anesthesia. In addition, the procedure can be performed in-office without the need for sedation.
Unfortunately, dermal fillers only result in temporary results that may last from anywhere between six months to a year. The costs associated with dermal fillers can differ among patients depending on the type, amount and extent of filler gel used.
Cosmetic surgeon Dr. Gary Motykie receives patients from Beverly Hills, West Hollywood, Los Angeles, and nearby areas for lip enhancement procedure.
Contact Beverly Hills Board Certified Plastic Surgeon Dr. Gary Motykie to Schedule a Consultation
Click Here for Virtual Consultation
Click Here to Schedule a In Office Consultation
To see more services and treatments provided by Board Certified Plastic Surgeon, Dr. Motykie in Beverly Hills | Los Angeles | West Hollywood, CA and his team please visit: