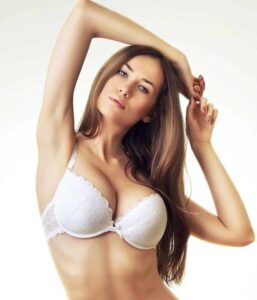 Rest is vital when you are trying to recover from a breast surgery. You would need to refrain from exercising and other activities in the early stages of recovery. Most women need at least 4 weeks to begin cardio. However, it can take 6 weeks or even longer before you do any heavy lifting or chest exercises.
Board certified plastic surgeon Dr. Gary Motykie provides breast augmentation surgery to patients in Beverly Hills, West Hollywood, Los Angeles, and surrounding communities.
Six Weeks to Full Workout
It is generally safe to resume full workout within 6 weeks following the breast implant cosmetic surgery. It's critical that you start out slow when resuming chest exercises. You should make use of lighter weights because you have to rebuild your strength. Listen to your body and increase the weights in a gradual manner.
Normal Activity Can be Resumed in 2 – 4 Weeks
You should be able to resume normal activities and get back to work in just two weeks following the surgery. Your surgeon may clear you for light exercises if they feel that your recovery is on schedule and going smoothly. You need to ensure that your focus is strictly on the abdominal region and lower body when cleared for light exercises.
Low-intensity lower body workouts are a great way of introducing your body to exercising. Walking on the treadmill with a slight incline and other light cardio exercises can be resumed at this time. You should wear a properly supportive bra while exercising. This is because your breasts are still healing at this time.
Follow the Golden Rule
You should follow all post-operative instructions carefully. Consult with a plastic surgeon before resuming any form of exercise. This is particularly important in the first few weeks and months of the breast implant plastic surgery. You should also listen to your body and not overdo it.
These are a few things that can impact recovery:
Overall health

Condition of the skin

Size of implants

Nutrition

Surgical placement of implants

Insertion incision

Adherence to post-operative instructions
Risks of Indulging in High-Intensity Workout Before Time
Constant up and down motion from fast movements or running is strenuous on the upper body. You may slow down the recovery process if you begin too soon or resume activities aggressively following the surgery.
The breast tissues need to heal following breast augmentation procedure. This is to allow capsules to form. Strenuous exercises following the surgery may cause a scar tissue that constricts the implant resulting in hardening.
Safe Exercise Tips
Prevention is better than cure when it comes to post-op healing.

Never disrupt your body's natural healing process – workout slowly in a low intensity manner for best results following the breast augmentation surgery.

You need to remember that your augmented breasts would require more support than you are used to. You should wear a good sports bra. Your surgeon may ask you to wear a special medical bandage if you are still in the early stages of healing.
Cosmetic surgeon Dr. Gary Motykie receives patients from Beverly Hills, West Hollywood, Los Angeles, and nearby areas for breast augmentation surgery.
Contact Beverly Hills Board Certified Plastic Surgeon Dr. Gary Motykie to Schedule a Consultation
Click Here for Virtual Consultation
Click Here to Schedule a In Office Consultation
To see more services and treatments provided by Board Certified Plastic Surgeon, Dr. Motykie in Beverly Hills | Los Angeles | West Hollywood, CA and his team please visit: