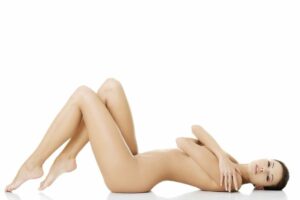 Appearance of unsightly cellulite can be bothersome for many women. Venus Freeze is a safe and effective treatment, which can help a patient get rid of cellulite without going through
plastic surgery
.
At the time of initial consultation, the treatment provider will explain all aspects of the procedure and may also present cellulite removal before and after photographs.
This will enable the patient to understand the procedure better and make an informed decision. During the first consultation, the patient should clarify any concerns they may have and freely ask questions from the provider. Considerate cosmetic surgeon Dr. Gary Motykie provides cellulite removal treatment to patients in Beverly Hills, West Hollywood, Los Angeles, and surrounding communities.
What are Cellulite Removal Before and After Images?
Cellulite removal treatment 'before and after' images refer to a pair or group of pictures pertaining to a previous patient who has received the same procedure with good results. The pictures include images taken prior to the procedure and after the procedure at a stage when full effects of this non plastic surgery treatment are visible.
The treatment provider will obtain the photos with the consent of the patient and present them before new patients in an appropriate manner. Their sole purpose behind this exercise is to use these photos as a visual aid to educate new patients about different aspects of the cellulite removal treatment and help them make a well-considered choice.
The main difference maker here is digital technology. Everyone knows the power of the Internet has been awe inspiring and pervasive for a variety of reasons. Now the plastic surgery industry has utilized the power of digital technology. Website pictures are years old but the clarity and reach of the Internet grows every year.
In this day and age patients can see amazing pictures with their smartphones which they own anyway. They can see these pictures without driving anywhere. In fact, they don't even have to make a phone call. With these stellar pictures seen on their screens they can make a critical decision without anyone even knowing.
Benefits
When an individual who is concerned about the appearance of stubborn cellulite is considering Venus Freeze or another cellulite removal treatment, they may be unsure about its results. The patient may not know how the procedure can smooth their skin and whether it can meet their personal aesthetic goals. The location, surface area and severity of cellulite can differ between patients.
Some patients may need additional procedures or a higher number of treatment sessions with Venus Freeze in order to achieve more harmonious looking results. In each case, the treatment provider can make use of cellulite removal treatment before and after photos to ensure that the patient makes the best decisions.
Reasonable Expectations
While Venus Freeze is a proven and effective procedure to eliminate cellulite from targeted sites, it is important to ensure that the patient forms reasonable expectations from it. Patients who clearly understand the results and have a realistic perspective will typically enjoy greater satisfaction levels in the end.
Therefore, an experienced provider may prefer to show cellulite removal treatment before and after photos at the first appointment. This will also mitigate the risk of any disappointment or misunderstanding occurring at a later stage for the patient.
Online Image Gallery
The treatment provider has the option to present cellulite removal before and after photos on their practice website which has not been the case for this specific surgery but other related plastic surgery treatment before and after pictures are on the site so anyone can grasp the outstanding skill of this clinic and Dr. Motykie. The photos can be included in a dedicated Image Gallery section on the site for free access to all.
New patients can conveniently review the photos online and then choose whether to visit the surgeon for a cellulite removal consultation. Accomplished cosmetic surgeon Dr. Gary Motykie receives patients from Beverly Hills, West Hollywood, Los Angeles, and other towns and communities in this region of the nation for cellulite removal treatments.
Click here for Virtual Consultation
To see more services and treatments provided by Plastic Surgeon, Dr. Motykie in Beverly Hills | Los Angeles | West Hollywood and his team please visit: