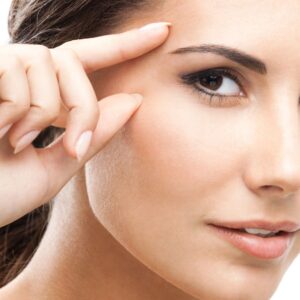 Brow lift (forehead lift) is a plastic surgery procedure meant to improve the upper face appearance by mitigating wrinkles and deep furrows between the brows and horizontal lines on the forehead.
The surgeon will discuss the surgical procedure at length with the patient during the pre-operative consultation and may showcase a brow lift before and after pictures.
The primary concern of a committed surgeon will be to inform the patient on various facets of a brow lift or forehead lift. In providing the patient with this information, before and after pictures, can play a vital role.
Board certified plastic surgeon Dr. Gary Motykie provides brow lift (forehead lift) to patients in Beverly Hills, West Hollywood, Los Angeles, and surrounding communities.
What are Brow Lift Before and After Photos?
Brow lift 'before and after' images refer to pictures of a previous patient who has received the procedure with successful outcomes.
These photos include images taken prior to the procedure and after the surgery at a stage when the initial post-operative inflammation and redness has resolved, and the complete effects of the surgery become apparent.
The surgeon will ensure that the brow lift before and after images are taken with the patient's express consent and shown to new patients in a discreet and judicious manner.
As per standard protocol, the identity of the patient will remain private. The sole purpose of the surgeon in displaying these pictures is to highlight the benefits of brow lift surgery to new patients and enable them to make an enlightened decision.
What's amazing about these images is that they are digital. No longer do we have to rely on pictures that create more questions than they do answer. Gone are the days when we have to stair at images on brochures that did not reveal that much.
Benefits
New patients considering a forehead lift cosmetic surgery may have concerns on the likely results of the procedure. While some patients may require only limited correction, others may have heavily sagging brows that need significant treatment.
Sometimes the brow lift may be performed in combination with an eyelid lift or another facial procedure for more comprehensive outcomes.
It can be challenging for a new patient to make the right decisions to meet their personal aesthetic goals. In such situations, the surgeon may showcase brow lift before and after pictures effectively to enable the patient to make a judicious decision.
With these salient online images you can see these images from anywhere. As long as you have Internet access you see these images. You can be on a cruise in the middle of the Atlantic headed to Iceland or at a friend's barbecue when you have a few minutes by yourself.
Images this clear – you can make a decision either way without anyone ever knowing.
Realistic Expectations
It is important for the success of any surgical procedure that the patient has a positive mindset, concise goals, and realistic expectations. This will reduce the risk of any future disappointment for the patient.
Some surgeons may choose to show brow lift before and after pictures during the initial appointment to ensure that the patient understands what to expect and what not to expect from the procedure.
Pictures on the Website
In case the surgeon has their own individual website, they can choose to include brow lift before and after images in a separate Photo Gallery section on the site which is the case here. Dr. Motykie believes in transparency because his work speaks for himself.
Based off the clarity and availability of these images the potential patient can be comfortable with either door they choose to walk through. These images are so convenient that someone may apply what they see on the screen to their own brow.
New patients can view these images online and understand whether to schedule a personal brow lift consultation. The surgeon may also share the images through social media to create more awareness about brow lift plastic surgery.
Cosmetic surgeon Dr. Gary Motykie receives patients from Beverly Hills, West Hollywood, Los Angeles, and nearby areas for brow lift (forehead lift).
Click here for Virtual Consultation
To see more services and treatments provided by Board Certified Plastic Surgeon, Dr. Motykie in Beverly Hills | Los Angeles | West Hollywood and his team please visit: