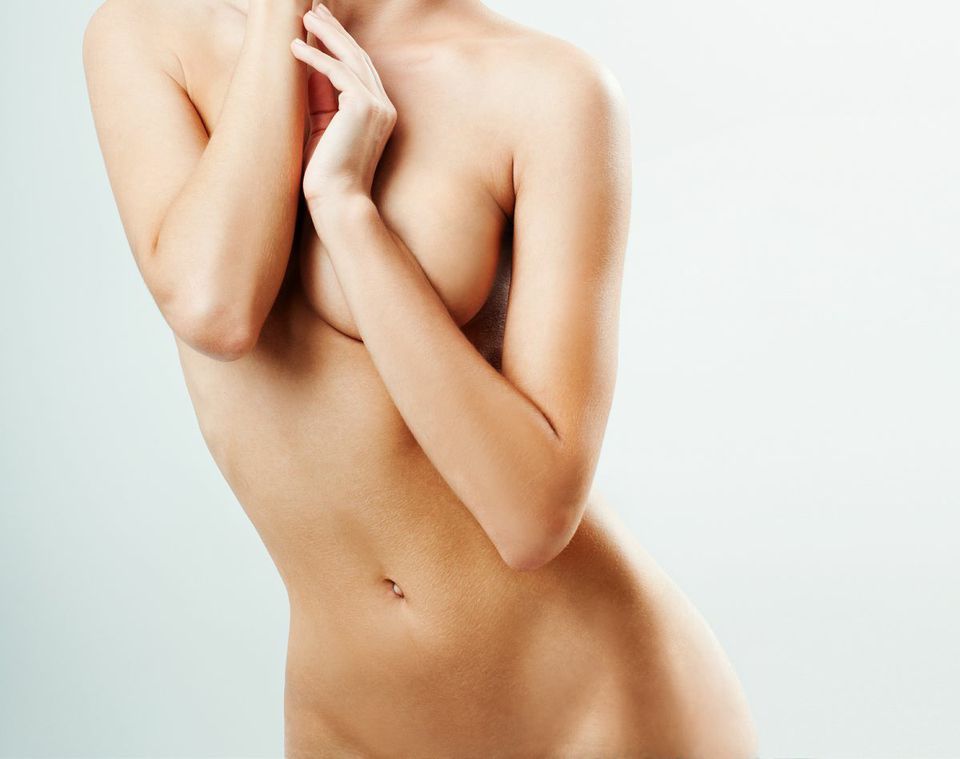 Breast implant is a popular plastic surgery procedure aimed at enhancing the size and volume of breasts through placement of saline or silicone implants in the breast tissue. The surgeon will discuss about various aspects of the surgery at the time of initial consultation, and may also show breast implant surgery before and after photographs at this stage.
A responsible surgeon's first concern will be to ensure that the patient understands all aspects of breast implant surgery, and is in a position to make the best decision. They may make use of before and after pictures to explain the potential benefits of the procedure. Experienced cosmetic surgeon Dr. Gary Motykie provides breast implant surgery and various other procedures to patients in Beverly Hills, West Hollywood, Los Angeles, and nearby areas.
What are Breast Implant Surgery Before and After Images?
Before and after pictures in case of breast implant plastic surgery refer to a pair or group of images pertaining to a previous patient who has been through the same procedure with a satisfactory outcome.
The images include pictures taken before the surgery and after the surgery at a stage when the post-surgical bruising and swelling has been resolved and full effects of the procedure can be seen.
The breast surgeon will take care to ensure that the photographs are obtained with the full consent of the patient and presented before new patients in a discreet way. The patient's identity may be kept undisclosed as required. The sole purpose behind this exercise is to make use of the before and after pictures as a visual aid to educate new patients about what breast implants can or cannot do for them.
The real development along these lines is digital technology. There has not been one industry in the world that has not benefitted from digital technology. The plastic surgery community is certainly one of them since they have jumped all in to using website pictures to show the world what they can do.
Now potential patients can check out breast implant pictures before they sign any paperwork. They can do this from the solitude of their own home without anyone knowing about it. With the clarity of these pictures, any woman can predict very closely how this surgery will end up looking on them. This eliminates any gambling or any guesswork. This also saves the doctor time since they do not have to have meeting after meeting with any one patient and what patient wants to have several meetings about anything?
Now both sides are on the same page and the situation is less stressful for all who are involved.
Advantages
When a new patient is considering breast enlargement surgery, she may only have a limited idea of how the procedure may enhance her overall breast appearance, and whether it will help achieve her overall aesthetic goals and expectations. Some women may want to lift sagging breasts along with increasing their size, which may require additional breast lift surgery.
The size, type, and shape of implants, the placement of incisions, and the position implants in the breast tissue are some of the decisions that the patient will make in consultation with the surgeon. She can make more appropriate decisions in these matters when she has access to breast implant cosmetic surgery before and after photos.
Being Realistic
A dedicated surgeon will usually like to present breast implant before and after images at the very outset so that the patient knows from the beginning what to expect and what not to expect from the procedure. Patients with realistic expectations generally appreciate the final results much better, and attain higher personal satisfaction.
This simple effort also reduces the risk of any misunderstanding or disappointment occurring for the patient at a later stage when it may be too late to reverse the changes. Accomplished cosmetic surgeon Dr. Motykie receives patients from Beverly Hills, West Hollywood, Los Angeles, and other neighborhoods and cities across the landscape for breast implant surgery.

Click here for Virtual Consultation
To see more services and treatments provided by Plastic Surgeon, Dr. Motykie in Beverly Hills | Los Angeles and his team please visit: