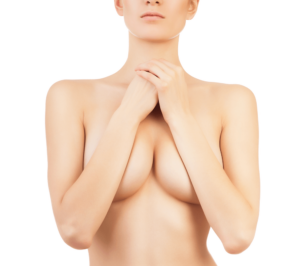 A breast implant operation is a major plastic surgery procedure requiring systematic planning and preparation. Dr. Gary Motykie is a leading cosmetic surgeon providing breast implants to patients in Beverly Hills, West Hollywood, Los Angeles, and surrounding locations.
Put your House in Order before the Surgery
You will need to rest at home for at least a week to 10 days following breast implant surgery. If things at home are well-organized in advance, you will be able to focus exclusively on your recovery without getting distracted or stressed. Place things where they belong, clear the laundry basket, and place daily-need articles in low-height shelves so that you do not have to lift your arms over the head after the surgery.
Create a "Recovery Station" on your Bedside
You will be spending a lot of time in your bed for the first three to five days in order to allow the wounds to heal safely. Set up a post-operative recovery station on your bedside table so you do not have to get up so often for small things. Stock the table with pain meds, bottled water, tissue and wet wipes, and lip balm. The TV remote, mobile device, and alarm clock can also be placed here for easy access.
Buy More Pillows in Advance
The surgeon may advise you to position yourself upright at a 45 degree angle for the first few days after breast implant plastic surgery. You may purchase a 'wedge' type pillow and several other pillows for your sides to stay comfortable in this upright position.
Buy Mountain Daisy
Arnica Montana, popularly called Mountain Daisy, is a time-tested homeopathic medication to reduce bruising and swelling. Discuss with your cosmetic surgeon in advance whether you can use it during the early recovery phase.
Keep a Shea Based Lotion at Home
When the surgeon allows you to take a shower after the surgery, you should use an anti-bacterial soap and soft washcloth. After cleansing the incision areas, you can use a gentle shea or cocoa butter based lotion to treat dry and flaky post-surgical skin.
Hire a Help for Aftercare
Unless you have your mom or another person to support you with daily chores for a few days, consider hiring a professional help for aftercare. You may need it particularly if you have little kids or a pet to look after.
Stock up the Kitchen
Many women will feel fatigued or go through low phases during the recovery when they may not want to cook a meal. For such days, stock up the kitchen with ready-to-use foods. You could even freeze some of your favorite dishes a day or two before the surgery. Keep stock of fruit juices and canned peaches to combat post-op constipation.
Get Used to Wearing a Surgical Bra
Get familiar with wearing a special surgical bra that the surgeon will ask you to use for several weeks following breast implant surgery.
Arrange for Ice Packs
Keep ice packs in your freezer in advance. You will need them post-surgery to mitigate swelling and pain. Dr. Motykie receives patients from Beverly Hills, West Hollywood, Los Angeles, and nearby areas for implants.
Buy Loose Fitting Clothes
Purchase front-button, loose fitting clothes to wear after the surgery. Such clothes will not hurt the incision areas and keep your movements comfortable.
Click here for Virtual Consultation
To see more services and treatments provided by Plastic Surgeon, Dr. Motykie in Beverly Hills | Los Angeles and his team please visit: